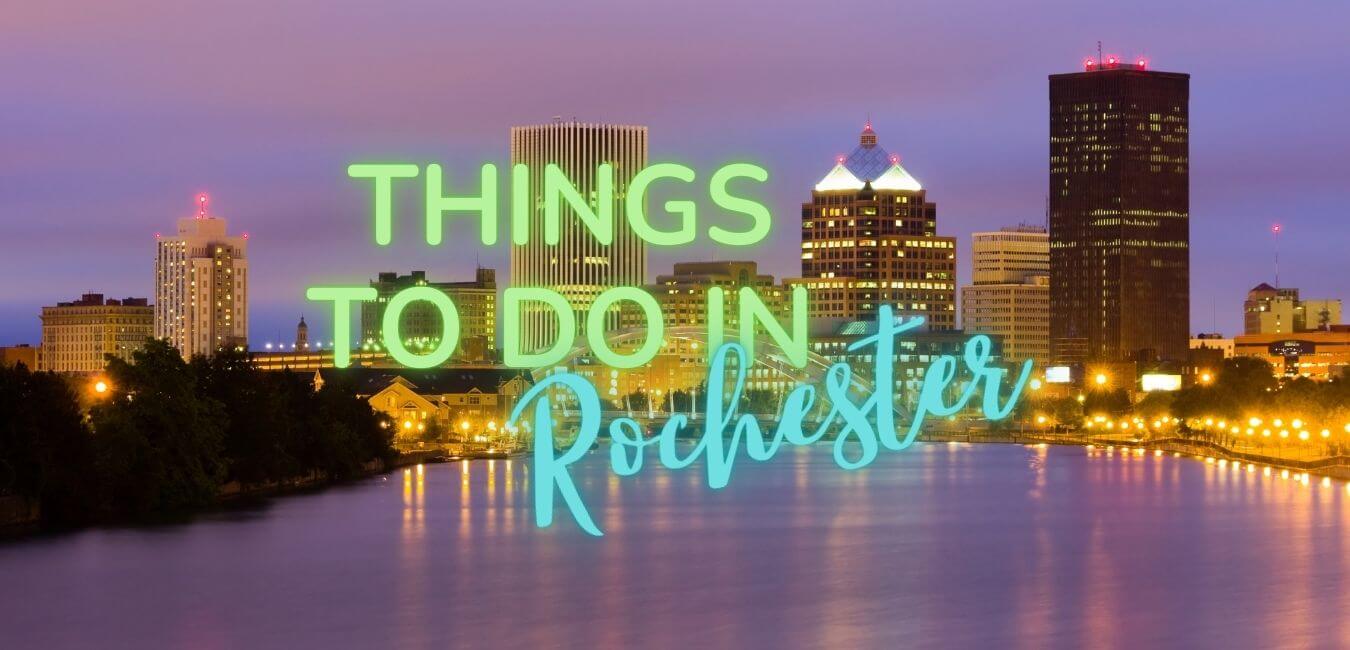 Ever been to Rochester, MN? Want to know what the best things are to do there? Well, I'll tell you. Rochester is a delightful town with so many different attractions and events going on year-round- it's impossible not to be entertained.
Popular things to do in Rochester include festivals celebrating everything from food and wine, music, film, theatre, and more.
And if you're looking for some outdoor fun- we have beautiful parks like Eloise Butler Park, where you can go hiking or biking along the trails.
Otter Creek Park has ponds and walking paths surrounded by prairie grasses in full bloom in Springtime – perfect for bird watching! Rochester is also home to amazing restaurants that offer unique flavours from around the world.
Rochester, Minnesota, is a diverse city with something for everyone. Whether you want to explore the urban landscape or enjoy nature's bounty not far from it, Rochester has attractions and bike trails that will take you where your heart desires.
For ideas on what we think are some of the best places in town, read our list of things to do in Rochester.
1. Visit Rochester Art Center and Boost Your Personal Creativity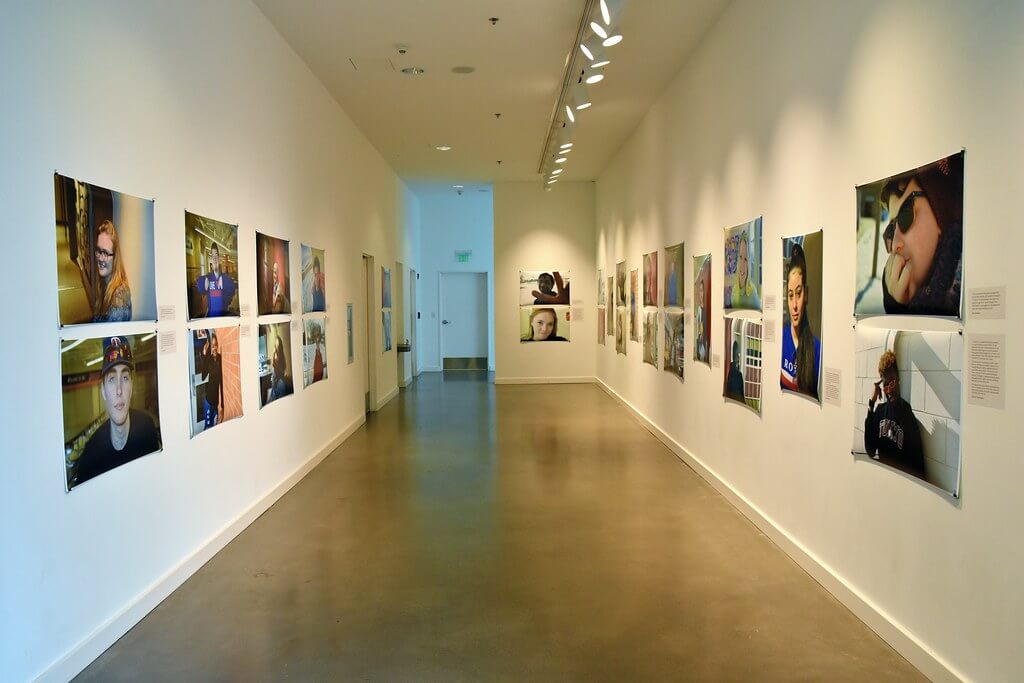 Rochester Art Center
Located along the banks of the Zumbro River, Rochester Art Center is home to vast collections of multicultural multimedia artworks that explores connections between visitors and their world.
Since 1946, this eye-catching riverside venue has been a part of its surroundings for over ten years!
Visitors are welcome every day from 11 am – to 8 pm and include children's studio space and regular exhibitions on display in an ever-changing gallery setting.
When visiting the Rochester Museum of Fine Arts, look at some cool art! They have an ever-rotating display that includes various media and emerging artists.
The centre offers many community programs to help everyone in town find themselves through arts such as kid's dance parties, adult Creative Development Series, and summer youth camps.
Address: 40 Civic Center Dr SE, Rochester, Minnesota.
Tours & Things to do hand-picked by our insiders
2. Visit Quarry Hill Nature Center With Kids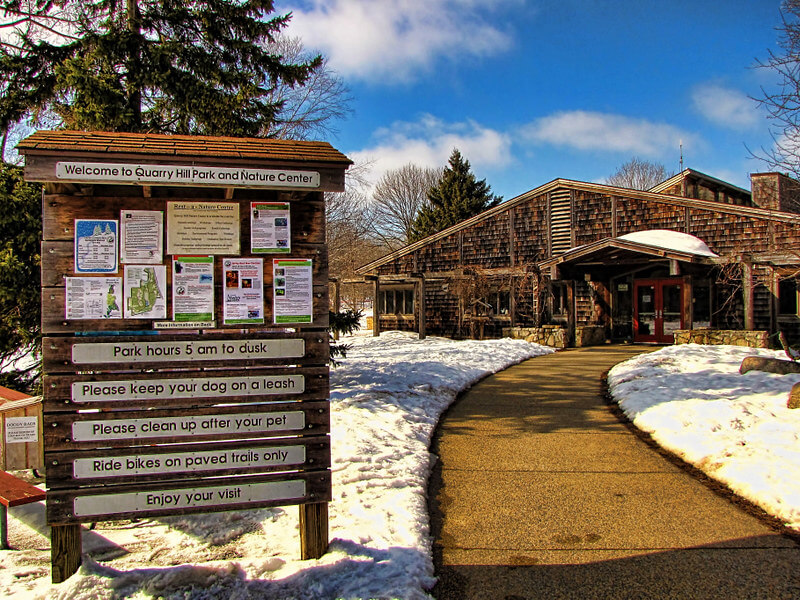 Quarry Hill Nature Center
As soon as you walk into the Quarry Hill Nature Center, there is almost too much to take in.
The children's pond beckons with its cool water and serene setting. Limestone fossils can be found everywhere along the trails for visitors of all ages.
Live animals are on display within a brick-and-mortar building that also houses informative exhibits about nature – if someone doesn't want to explore outside at this point, they have plenty of options inside!
This incredible place provides beautiful scenery and offers naturalist programs, which makes it an educational experience unlike any other.
Quarry Hill Nature Center is the place to go this winter! Make sure you stop for an up-close look at some of our resident animals and explore one of four geocaches hidden around the nature centre.
You can also enjoy a scenic hike or two on cross-country skis with snowshoes available to rent from us as well – we even have binoculars and discovery packs that are perfect if you're looking for something new.
Address: 701 Silver Creek Rd NE, Rochester, Minnesota.
3. Bike Trails – Best

Things To Do in Rochester Minnesota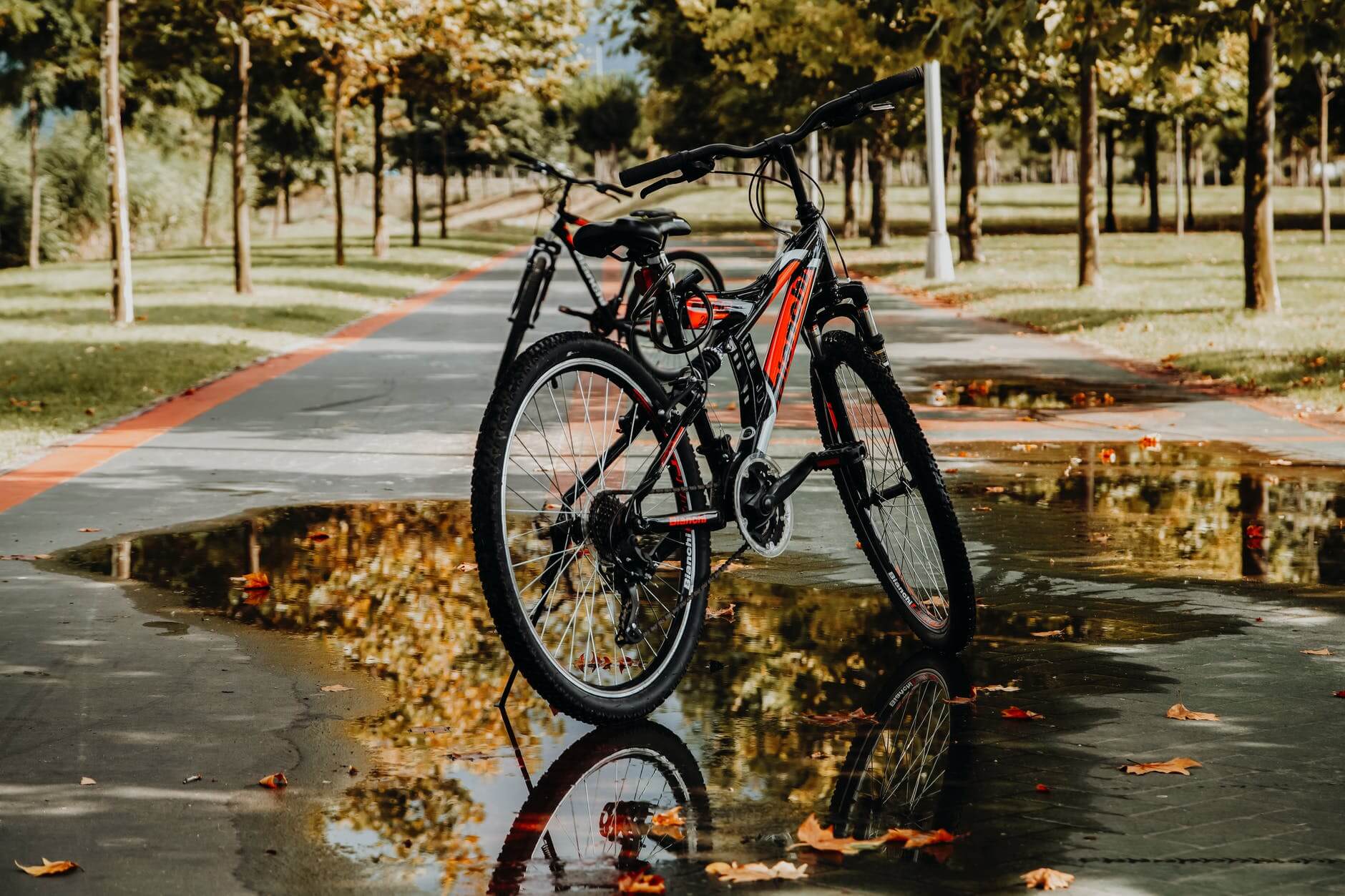 Bike Trails Rochester MN
Bike trails in Rochester provide endless avenues of enjoyment. They connect users to natural spaces, offer scenic views, and put pedestrians near museums or shopping outlets depending on the trail you want to take.
Bike paths are a choice-your-own adventure way to see this beautiful city but are sure not to wear these shoes.
Bike tracks can always lead us somewhere great – whether it's exploring nature at Silver Lake or window shopping downtown, there is no shortage of fun when biking around town.
For many, cycling is a way of life. You'll find cyclists constantly weaving around town and passing by commuters on their morning commute as they head to work or the local grocery store with bags in tow.
Cycling has become so popular that it's been integrated into everyday street culture. Not only do bike lanes weave through downtown traffic, but there are also designated trails for mountain biking enthusiasts who enjoy taking advantage of our natural beauty all year long.
There's no need to feel discouraged when you're an avid cyclist during the fall and winter months because communities have embraced this sport over time.
4. Have Fun at Thursdays on First & 3rd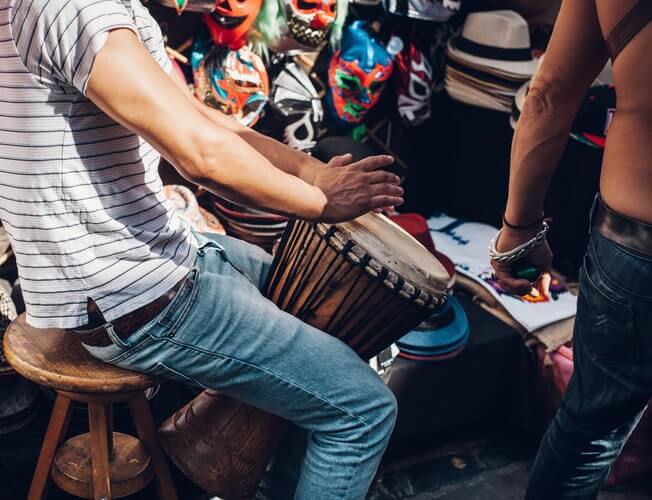 Thursdays on First & 3rd Rochester MN
If you're looking for a new place to shop, eat, or listen to live music this summer in Rochester, then Thursdays on First & 3rd have got you covered.
Every Thursday from June through August will feature an assortment of vendors and musicians that are sure to help make your day just as lively.
This Thursday, the city of Portland is hosting a weekly celebration that features over 100 local vendors, including musicians.
The event starts at noon and continues until 7 pm, showcasing live performances throughout the day with no shortage of special events to keep you coming back every week! It's a fun thing to do in Rochester mn for adults.
The first Thursdays in May from 12–7 pm will be centred around celebrating everything that's great about Oregon's summers, from food carts to clothing boutiques. There really is something for everyone this time of year.
Nothing is better than a Saturday morning spent at the Rochester Farmers Market.
You can enjoy locally grown produce, fresh eggs, and other speciality items like soaps or honey while listening to live music from local talent.
The market operates year-round, with indoor markets between May and October when you need it most.
5. Shopping at Downtown Peace Plaza, Rochester, MN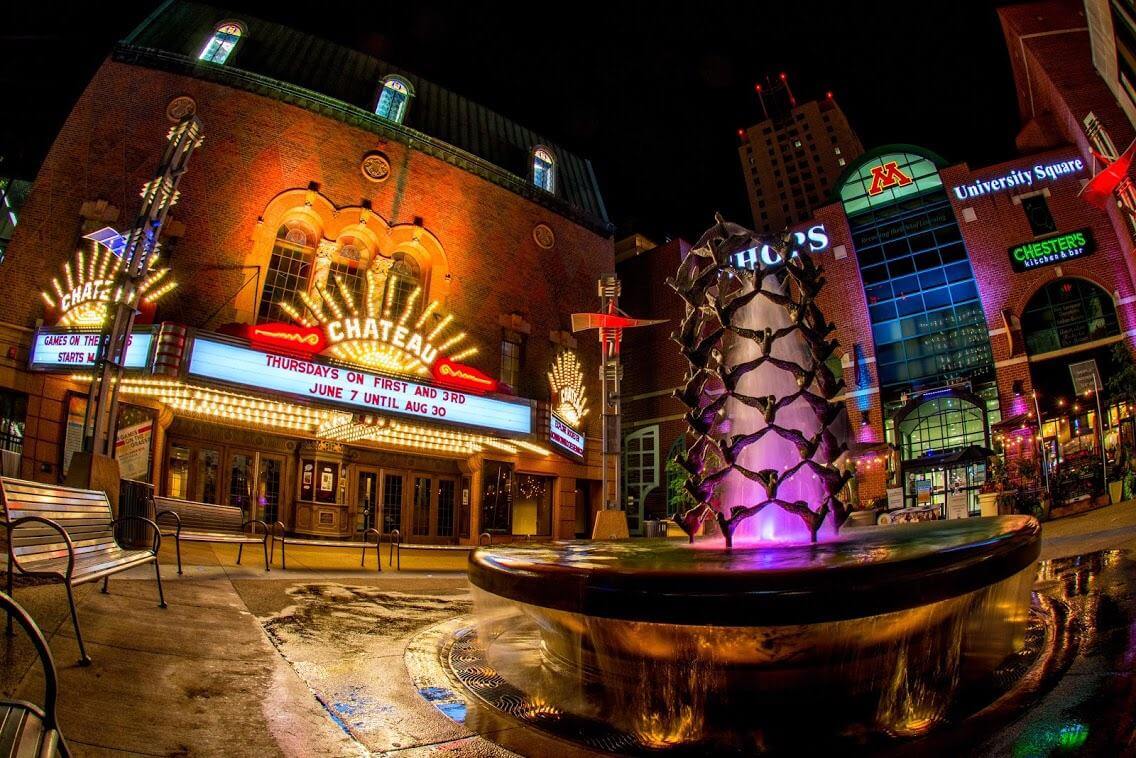 Peace Fountain
A shopping and dining experience is a place where you can find anything from the latest fashion trends to delicious cuisine.
Rochester's Peace Plaza, at its heart of downtown right next door to Mayo Clinic, offers all that this definition encompasses in one location with many attractions, including first-class restaurants, fashionable boutiques, and great civic assembly space.
The plaza also has the welcoming atmosphere found throughout Rochester, which makes it an ideal destination for anyone looking for a fun day out on foot or who needs food or clothes inside their own budget.
You've never seen anything like it! Here in Rochester, you'll find a dazzling network of skywalks and underground walkways that stem from the Peace Plaza, providing shade as well as climate-controlled travel to various restaurants on ground level. These are the fun things to do in Rochester mn at night!
The amazing thing is – these can be rented out for truly memorable events among our scenic streets downtown.
Address: 111 S Broadway, Rochester, Minnesota.
6. Plummer House of the Arts, Rochester, MN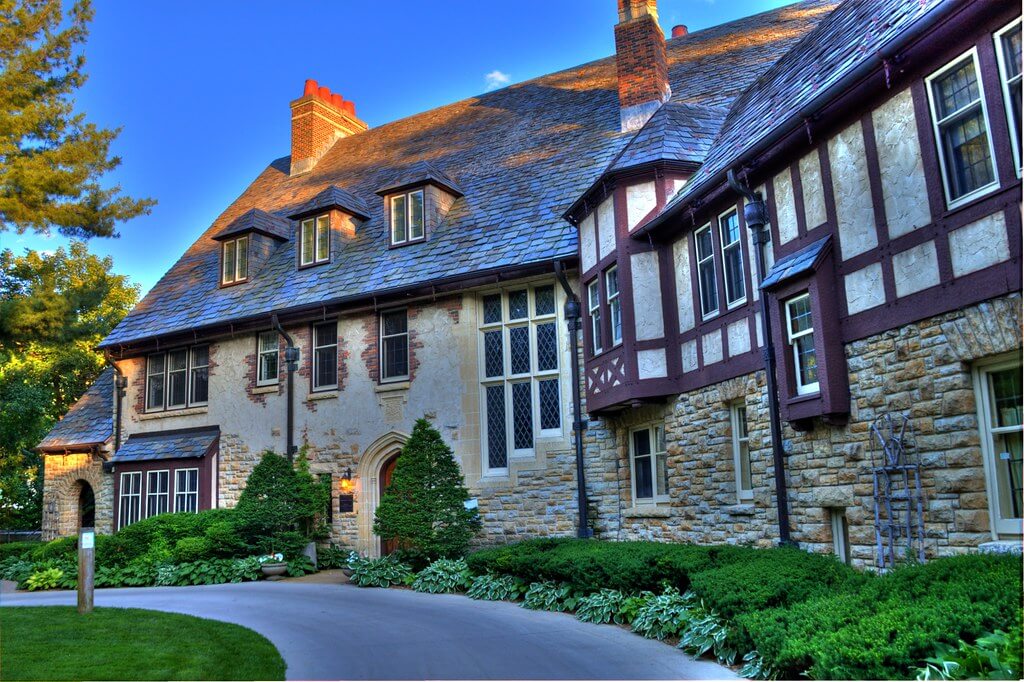 Plummer House of the Arts, Rochester, MN
The Plummer House is another cultural attraction of Rochester that can be directly tied to the nearby Mayo Clinic. Dr.
Stanley Plummer, known as one of the founders and innovators behind this innovative medical institution, was a close friend of many architects who were responsible for constructing his home in 1917.
Creating an atmosphere where it feels like stepping into history every time you visit, visitors are able to experience firsthand how life used to run before technology became so much more significant in our daily lives today.
The Plummer House is a Tudor mansion that's been carefully preserved and open to the public for over a century. Visitors are free to explore its manicured grounds and gardens during daylight hours, while Wednesdays through July include guided tours of this historic estate.
Plummer House was once home to 65 acres. Today, only 11 are maintained by the Rochester Park and Recreation Department, which uses them as a tourist attraction for receptions, weddings, meetings, and classes, with guests renting their house entitled to access to use these grounds such as formal gardens or bird trails in addition to quarry and water tower on site.
Address: 1091 Plummer Ln SW, Rochester, MN 55902, United States
7. Soldiers Field Veterans Memorial

Source: Soldiers Field Veterans Memorial
The memorial stands in honour of all southeast Minnesotans who gave their lives for our country and commemorates all citizens who stepped up to support the troops back home.
In addition to visual illustrations portraying every military combat from Revolutionary War battles like Valley Forge on until Gulf War II's Operation Iraqi Freedom during 2003-2011;
There is a Wall of Remembrance inscribed with 3,000+ names of the brave men and women who made the ultimate sacrifice so we can live in freedom today.
The Trees of Remembrance is a memorial that features 50 trees to represent each state. The idea for it came in 1995 and was built without tax dollars.
It's open every day at no cost to visitors until 10 PM, with free parking available near the entrance.
You can visit the memorial any time, including at night when you'll enjoy it more. The names and figures depicted glow under lights that illuminate them beautifully.
Address:300 7th St SW, Rochester, MN 55902, United States
8. Things To Do Near Me: Mayo Civic Center, Rochester, MN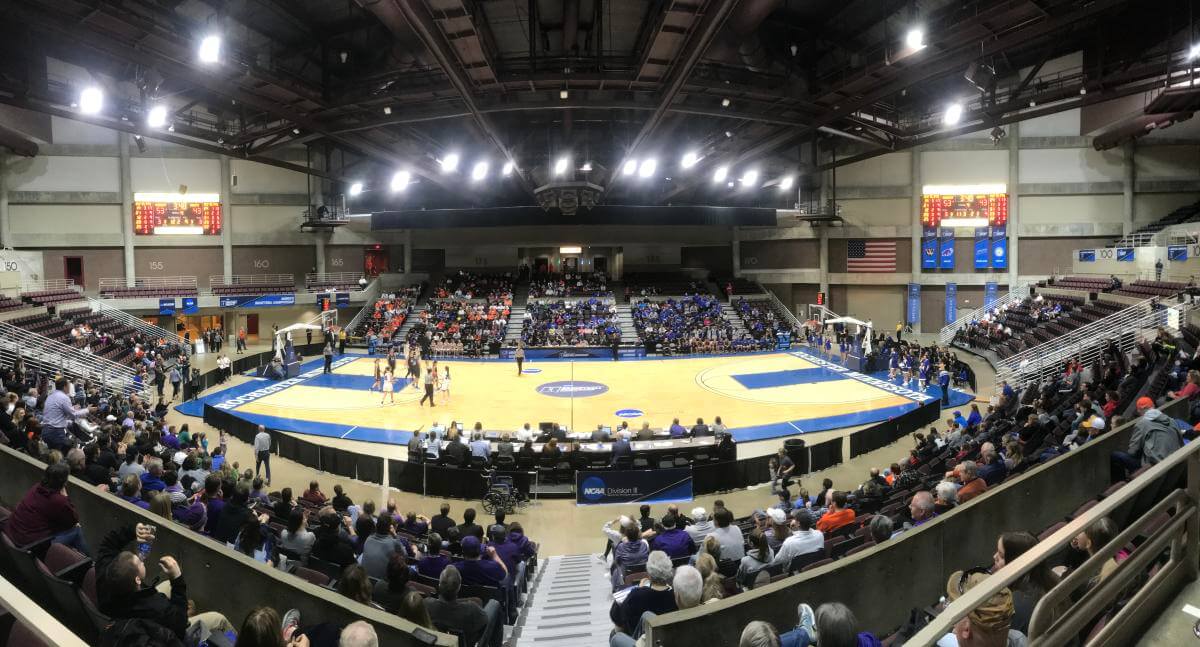 Source: Mayo Civic Center
The Mayo Civic Center is one of the last vestiges from an era when Rochester was a bustling commercial hub.
It's been expanded and renovated several times over the years. However, it still retains its original feel, especially in areas like Dr Charles H. Mayo's office, which has remained unchanged since he died there 54 years ago!
The Mayo Civic Center is a one-of-a-kind event centre that houses over 200,000 square feet of space to enjoy.
The venue has hosted countless musical acts from all around the world, including international sensations Kodaline and DJ Kayper and local legends like Jimmy Curtiss or Hot Lava Mama for any occasion you can think up.
And with its ample conference room capacity, there's no better place in Rochester than this civic arena when it comes time to host your next business meeting.
As you enter the Civic Center, it feels like fresh air. The new ballroom is stunning with its architectural design, and warm colours make for an inviting atmosphere.
There are plenty of performances to choose from. Everyone should still do one thing before leaving this venue: sit outside on their terrace overlooking a riverside view so majestic that it can not be found anywhere else in Minnesota.
Address:30 Civic Center Dr SE, Rochester, MN 55902, United States
9. Go Biking At Douglas State Trail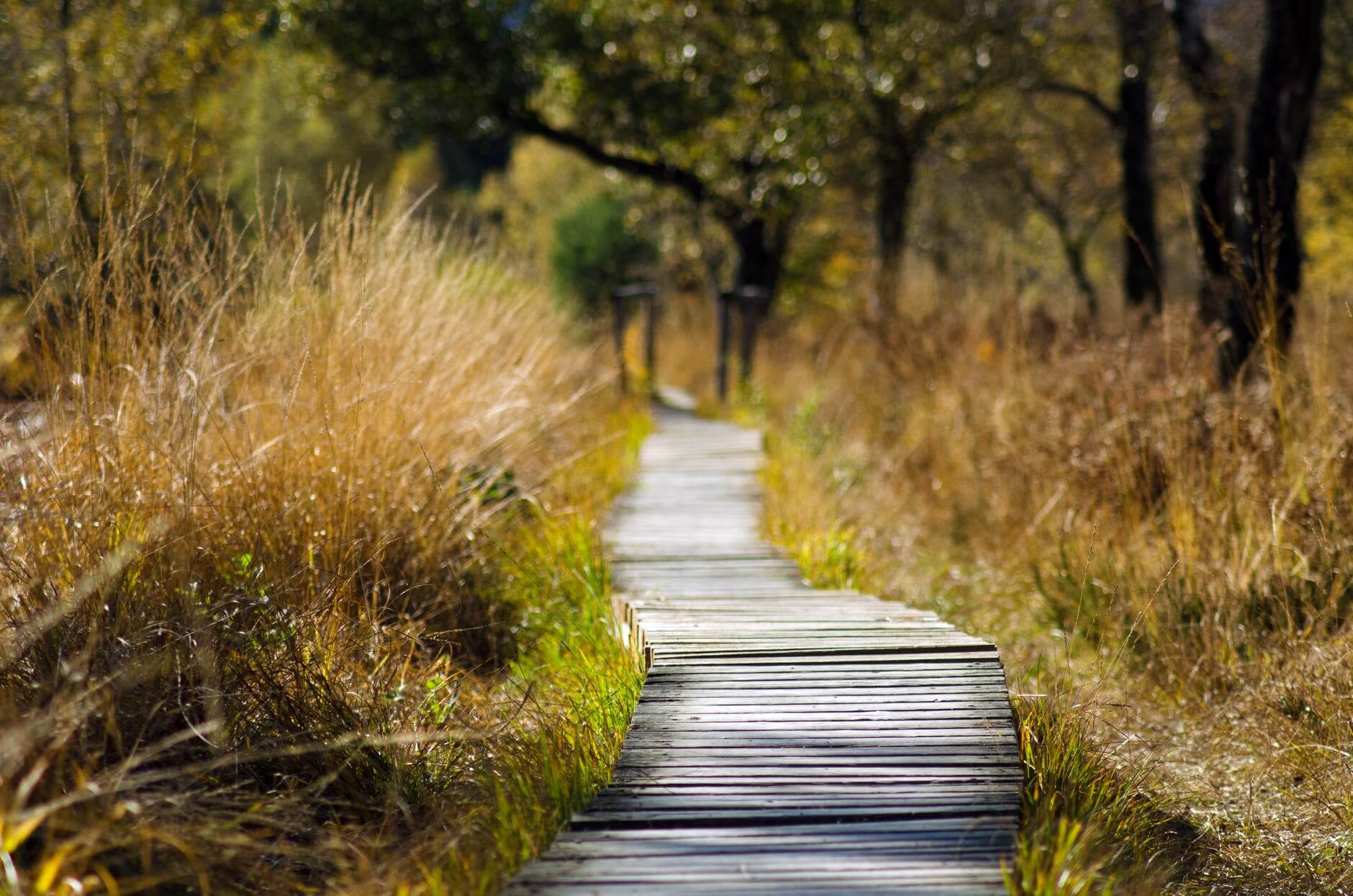 Douglas State Trail
The Douglas State Trail is a 12.5-mile pathway that connects Rochester with the northern city of Pine Island and takes users through the small town of Douglas, for which the trail is named.
The paved section has no motorized vehicles allowed. At the same time, horseback riders can enjoy their leisure on an adjacent natural surface path from April to November 1st every year without fear of getting in anyone's way!
Hikers, bikers, and inline skaters are always welcome here because there is plenty of room for everyone to explore this scenic environment together.
The Douglas State Trail is a great representation of how Rail to Trails can benefit the community.
This 60-mile trail offers accessible and even grade for all who want to explore it. Restrooms and parking at each access point along its route in communities that were once on the railroad tracks.
The Douglas isn't groomed for cross country skiing during winter months due to the lack of snowfall here in Illinois but remains a popular walking or biking destination year-round.
10. History Center of Olmsted County & Mayowood Mansion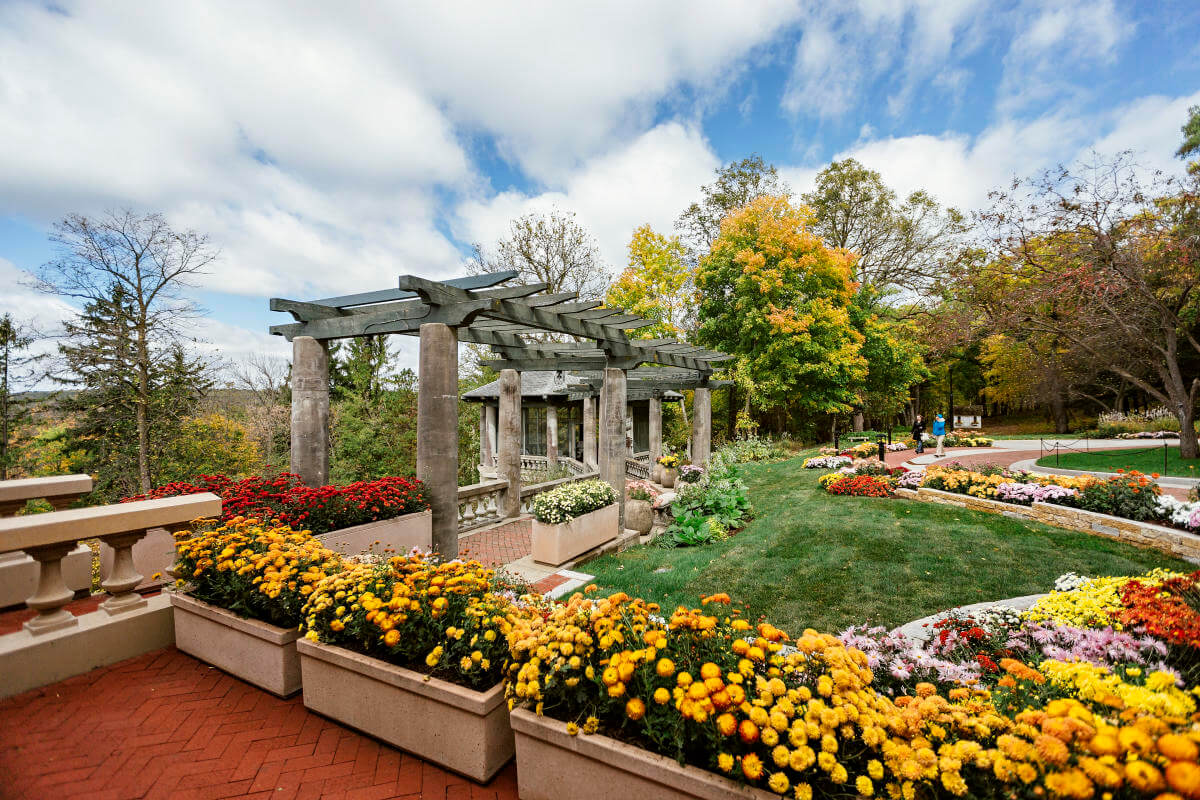 Source: Mayowood Mansion Tour
The History Center of Olmsted County is a non-profit organization dedicated to preserving the people, places, and stories that have made this county what it is today.
The centre features rotating exhibits and preserved historic buildings where community members can learn about their progress over the years while hosting youth camps for locals and lecture series for tourists throughout each summer season.
"Movies Under the Stars" has become one of the most popular events held at this location. Family-friendly films are shown every Wednesday evening from July to August in an outdoor amphitheatre setting!
The Mayo Clinic, founded in Rochester and now well-known worldwide for its excellence in medical care, is one of many reasons people are flocking to Olmsted County.
The History Center of Olmsted County also offers tours through the beautifully preserved and restored grounds of Mayowood, formerly home to Mayo Clinic founder Charles H. Mayo.
The 38-room mansion is now open for public inspection with a guided tour that will take you inside this extravagant estate and its manicured gardens surrounding it!
If your interests lean more toward Christmas time, sign up quickly when these special holiday tours are available because they usually sell out fast.
Address: 1195 West Circle Drive SW, Rochester, Minnesota
11. Have Fun at Rochesterfest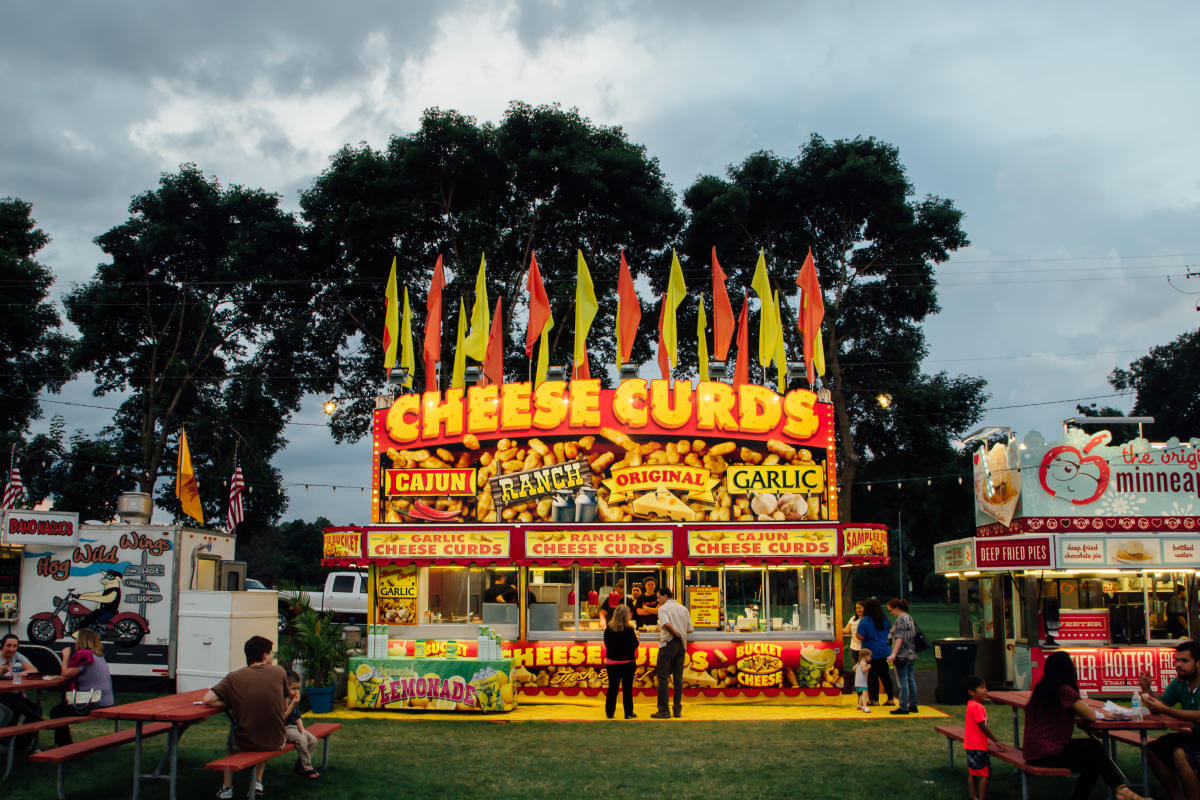 Source: Rochesterfest
Beach days and camping trips are long over. The leaves have fallen from the trees, and winter is coming on fast, but we're not going to let that stop us!
Rochesterfest has celebrated summer for over 35 years with highlights like triathlons, treasure hunts, live music, and vendors galore.
Located in June every year, you can get a taste of what makes our city great by participating in this grand celebration that kicks off another fantastic season ahead of us: Summertime!
Rochesterfest is a nine-day-long celebration that happens in June.
It's bookended by two weekends and offers a free trolley service to make it easier for people to get around without their cars.
Much of the main activity occurs at Soldiers Field Park near the memorial dedicated to local veterans.
12. Things To Do in Rochester, MN: Silver Lake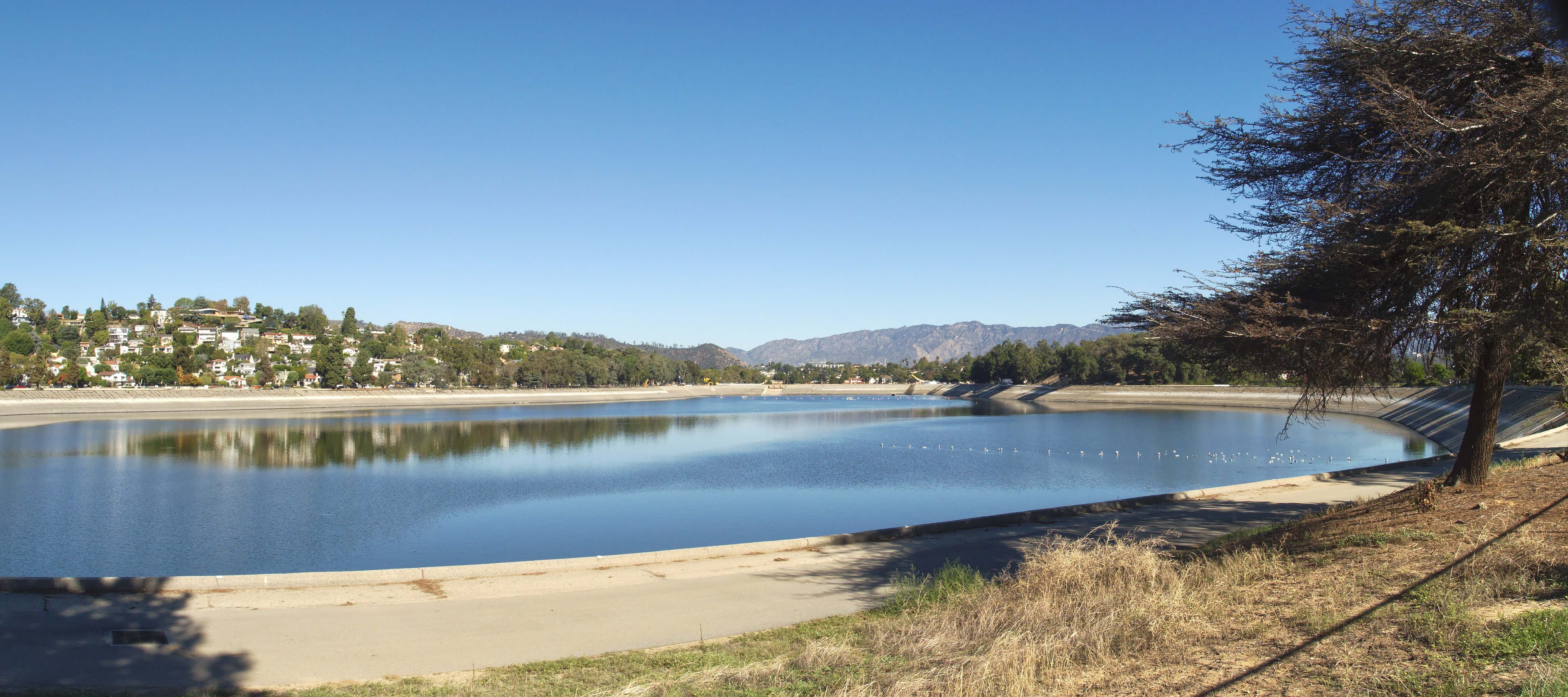 Beautiful Silver Lake
Silver Lake Park is a great place to spend the day in Rochester MN.
Whether you want to take out your canoe for an afternoon paddle, go on a morning jog around the lake with some geese or just enjoy one of their many events like Rock and Roll Yoga on Mondays, there's something here for everyone!
From the shores of Silver Lake City Park, you can see a flock of Canadian geese pecking at bread crumbs and goading each other.
This manmade reservoir is fed by the Zumbro River, which has been flowing for more than 10 thousand years!
The lake includes an 11-mile looping paved pathway that provides scenic views from all directions; fishing enthusiasts will love casting their line in this body of water with plenty to explore on land or under its tranquil blue waters.
One thing that they offer is boat rentals so if it starts getting too hot outside then hop right into cool water by renting yourself either canoes/kayaks or deluxe electric paddles boats where crappie bass sunfish and more await.
Address: 840 7th St. NE, Rochester, Minnesota.
13. Calvary Episcopal Church, Rochester, Minnesota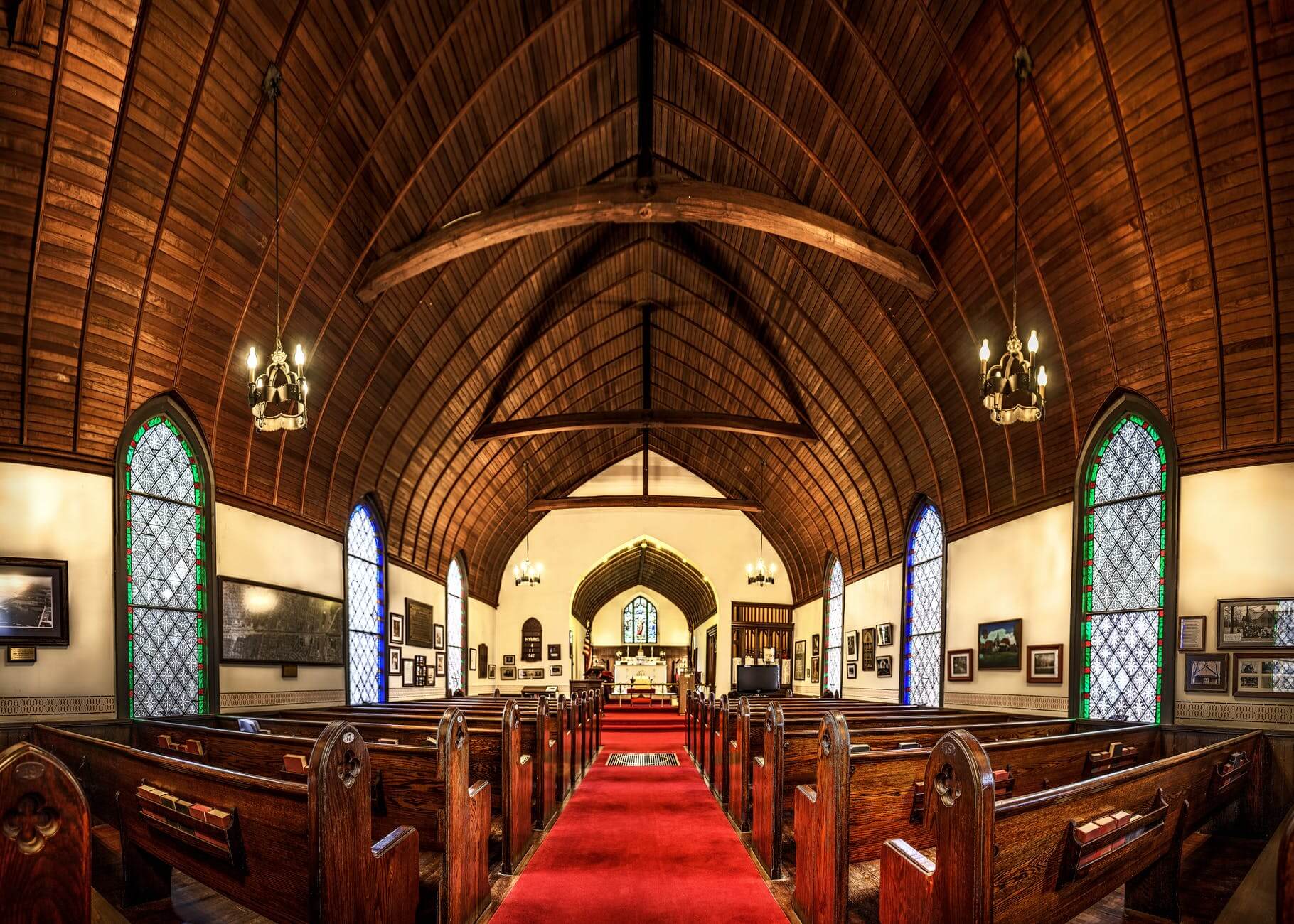 Calvary Episcopal Church
The Calvary Episcopal Church is the oldest church building in Rochester and one of Minnesota's oldest parishes.
Founded over 150 years ago, The Olmsted County Historical Society recognizes its significance with historic status from 1966 onward.
Glimpsing back to 1862 when it was built out of brick as an original chapel-style space for worshipers, this sacred site has seen many changes through time including a beautifully renovated sanctuary that pays homage to the tradition while showing off modern amenities like wifi hotspots.
A traditional place of worship, Calvary Episcopal Church is filled with beautiful things. An elaborate stained-glass window from the early 1900s decorates one wall while an equally impressive and unusual baptismal font sits nearby.
The walnut altar base was created in 1880 as a testament to the craftsmanship that will likely never be seen again outside this longstanding church.
There's even a spiritual oasis garden where parishioners are encouraged to stop for prayer or reflection on their journey through life.
Address:111 3rd Ave SW, Rochester, MN 55902, United States
Book one of these romantic places near me when you want a romantic getaway this weekend. All-inclusive resorts have live music and nightlife for tourists to enjoy during their stay and unique shopping in town that is only available on the island. The caves allow you to experience snow, and fishing spots are just minutes away from any resort or hotel room, making them perfect places for visitors who would like some time outdoors. Also want access to all the amenities our hotels offer, such as restaurants with views overlooking lighthouses and snowy mountains.
14. Retail Therapy at Apache Mall, Rochester, MI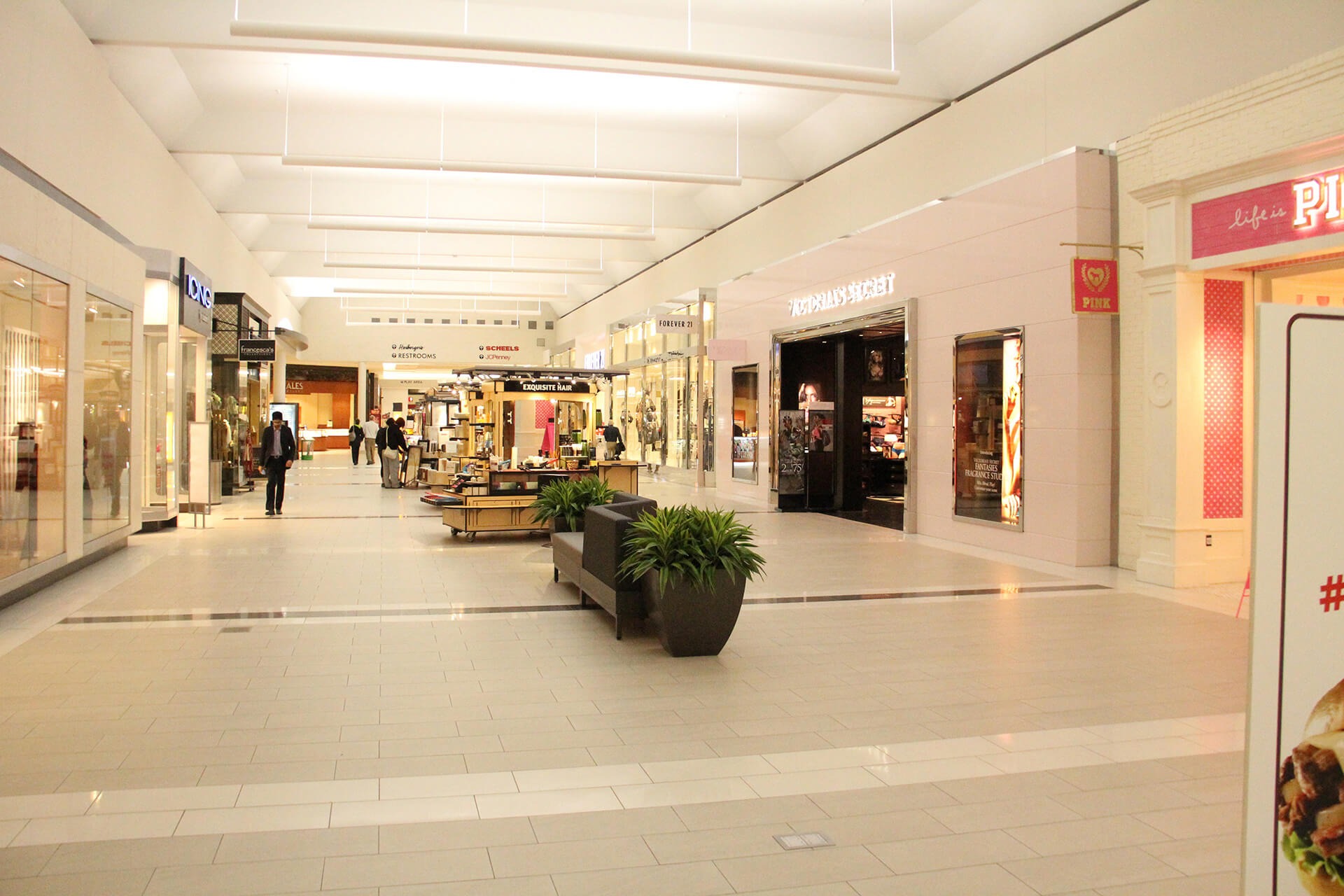 Apache Mall
Apache Mall is the place to be for shoppers of all stripes. There are 87 stores under many categories, from department stores and electronics to fashion, food, health & beauty items, and shoes and speciality shops.
Visitors can enjoy a great cup of coffee or an afternoon snack while relaxing with friends over lunch at one of the mall's numerous dining options – perfect after shopping.
There's always a little bit of everything when it comes to finding something for everyone at the mall. There are full-service restaurants and quick service options, and you're never without snacks or drinks.
And not only is there plenty to do inside, but many stores have in-store events happening all year long that cater to your every need, from cooking demonstrations and classes, maternity clothing demos, car shows – even live theatre.
You do not forget about visitors with kids who might be hungry mid visit? You'll find an onsite childcare centre providing child care services Monday through Friday while parents shop.
So no one has any excuses when it comes time for Mommy & Me shopping trips.
Address: US Hwy. 52 and US Hwy. 14 E, Rochester, MN 55902, United States
15. Rochester Symphony Orchestra and Chorale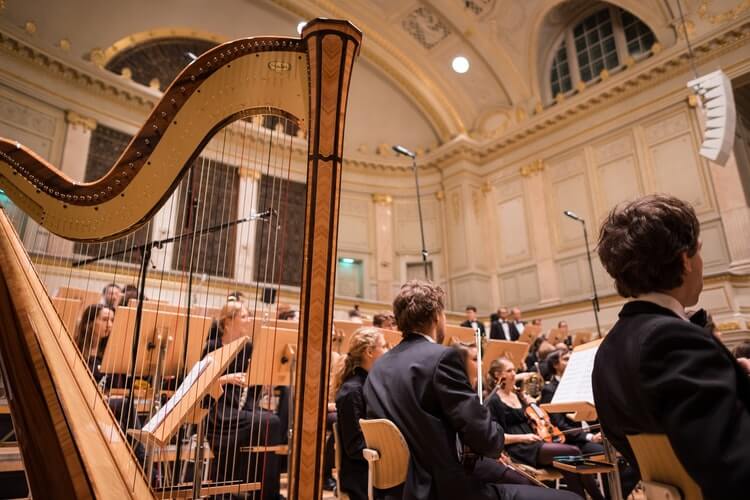 Rochester Symphony Orchestra and Chorale
The RSOC gives people the rare opportunity to experience this new and traditional classical music with 70 professional musicians, guest artists occasionally joining them.
Every show features either their volunteer chorale of 60 members or a different talent that is not available anywhere else in town!
RSOC is a non-profit organization that relies on funding from the community and donations to continue its operations.
RSOC offers classes for both adults and children, such as music lessons in piano or voice performance, art instruction in painting or drawing with life models, theater workshops exploring set design basics like how to cut cardboard effectively into shapes of windows.
The Riverside Building provides an outdoor patio where musicians can perform at no cost with their friends while enjoying food provided by local vendors providing everything from barbecue chicken legs to chocolate brownies made fresh daily.
Address:1530 Greenview Dr SW #120, Rochester, MN 55902, United States
16. Maple Valley Golf & Country Club, Rochester, Minnesota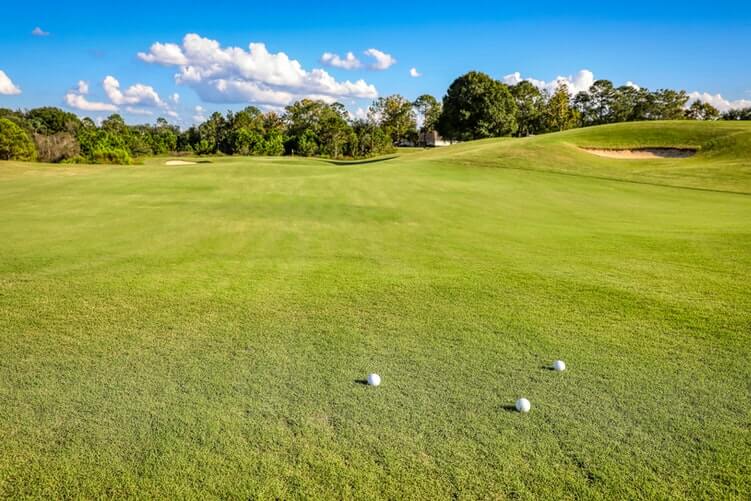 Maple Valley Golf & Country Club
The Maple Valley Golf and Country Club has been named one of the "Places to Play" in Minnesota by Golf Digest.
The course is a well-known hidden gem that offers luxury for every golfer from beginner to pro, including full practice facilities with an 18 hole putting green, chipping greens on five holes, sand traps at four different locations (including two water hazards), a pitching area between tee boxes number 6 and 7 as well as 9th hole fairway bunkers adjacent to river's edge.
The best of southeastern Minnesota's golf courses, Maple Valley Golf and Country Club is surrounded by limestone bluffs on three sides.
It features stunning views of the Root River that will make you want to come back for more- even if your swing isn't perfect! Come out today and see how beautiful this course really is.
Address: 8600 Maple Valley Rd SE, Rochester, MN 55904, USA
17. Eagle Bluff Environmental Learning Center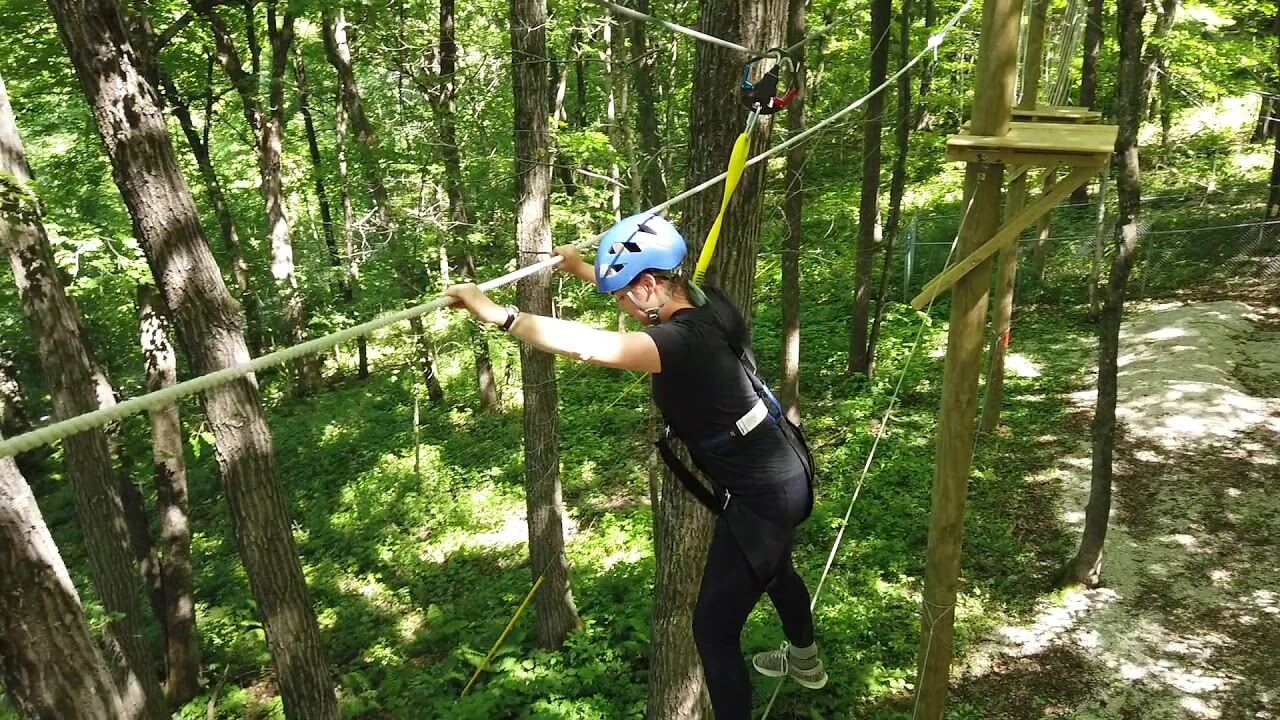 Source: Eagle Bluff Environmental Learning Center 
Eagle Bluff is a self-sustaining, environmentally conscious country home for adults and children to learn more about preserving our natural world. It can be one of the things you can do in Rochester mn this weekend.
It offers educational programs that are designed both for kids of all ages as well as the grownups in their lives who want to take care of them too.
The Environmental Education Center is the first of its kind in Maine.
The facility offers a number of programs to teach people about environmental stewardship, educational literacy, and wildlife conservation with an emphasis on experiential learning.
Programs range from K-12 Experiential Classes where students learn new skills by working alongside professionals;
The EEC also provides packages so you can take advantage of their facilities and lodging while spending time outside exploring nature.
Address: 28097 Goodview Dr, Lanesboro, MN 55949, USA
18. Kids Activities Near Me: Children's Dance Theatre, Rochester, MN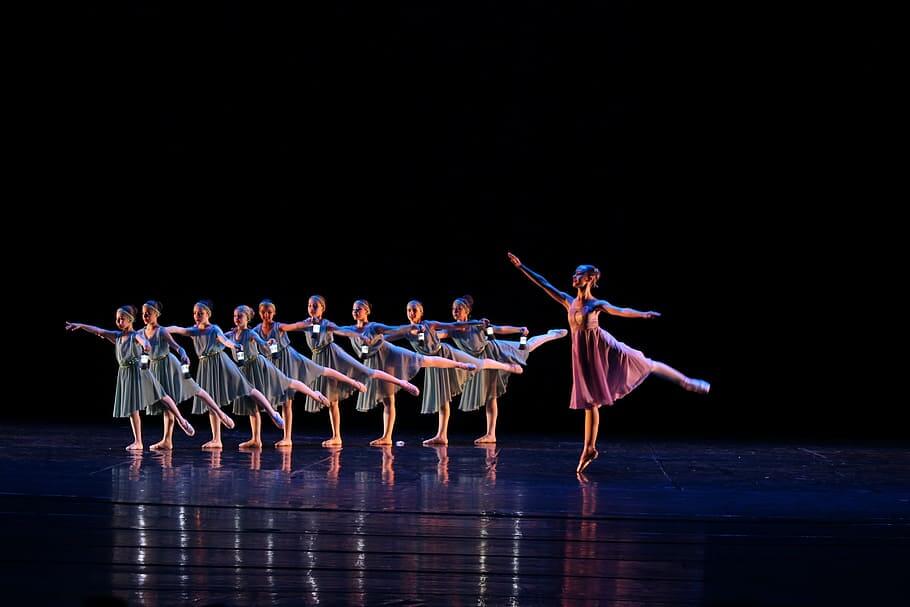 Children's Dance Theatre, Rochester, MN
The Dance Theatre of Harlem is one of the oldest and most prestigious dance theatres in America.
They were founded as an independent incorporated non-profit dance theatre in 1987 to create cutting-edge performances with a focus on diversity and multiculturalism for audiences across the country, but its mission has never changed.
The company's performance roster boasts dancers from all over New York City who are chosen after going through auditions.
Dancing is an art that anyone can enjoy with CDT. In order to audition, you must be at least five years of age and enrolled in weekly classes (or a certificate program).
There are four levels- Beginner I through IV- so no matter your skill level, there's something for everyone!
CDT strives to provide each dancer with the best possible learning environment by working with different choreographers from around the world; performing educational outreach programs as well as their own performance opportunities throughout the year.
Address: 970 14th Ave SW, Rochester, MN 55902, USA
19. Take a Tour with Rochester Trolley & Tour Company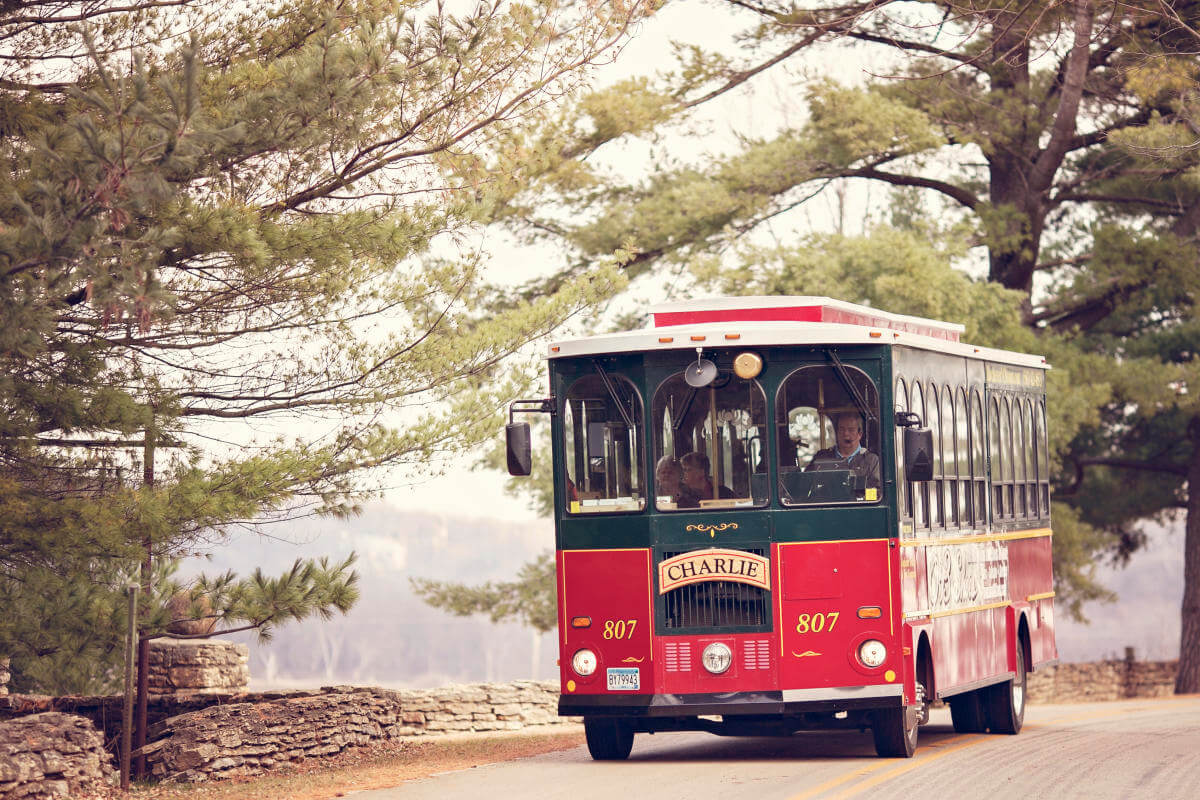 Rochester Trolley & Tour Company
The company, originally founded in 2006 by a group of friendly locals who wanted to share their love for the city with others is now one of America's most popular tour companies.
With over ten tours offered from scenic Mississippi River Valley Tours and Old Amish Country Tours, to Rochester City Tour and Twin Cities Tour there are plenty of options sure to please any traveler.
The Rochester Trolley & Tour Company is excited to announce their newly-certified Tourism Ambassador "Business of the Year" award.
This honor recognizes a business that has shown exemplary service and commitment to providing a quality customer experience for visitors, tourists, or travelers who come into town on vacation or take time out from work to explore Rochester's rich history and heritage sites like never before.
The company offers plenty of tours all season long including Haunted Tours around Halloween night as well as Christmas lights trolleys when it gets dark earlier outside during the winter months.
There are also fun wine trail trolleys where you can discover different varieties at wineries by sampling new wines with friends.
20. Cascade Meadow Wetlands & Environmental Science Center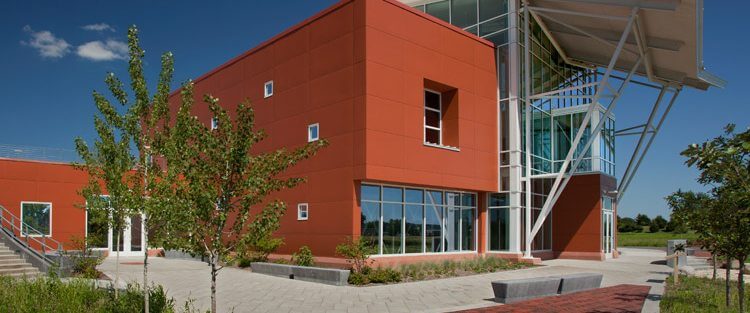 Source: Cascade Meadow Wetlands & Environmental Science Center
The mission of the Cascade Meadow Wetlands is to educate people about their environment and how they can live more sustainably.
They achieve this through informative classes on water, energy, and wetlands as well as organizational changes that encourage sustainable living like recycling or choosing a career in sustainability.
The goal of the Cascade Meadows Center for Sustainability is to teach students what it means to be environmentally conscious citizens by providing them with resources such as environmental education lectures on topics ranging from water conservation practices for homes all the way up to class discussions surrounding new green technologies taking over our everyday lives today.
The Cascade Meadow Center is a new facility in southeastern Minnesota that provides citizens with resources to increase their "literacy" on the science of energy and water.
The center's physical features, exhibits, and educational programming help visitors think about how people interact with these natural resources by providing interactive demonstrations like hands-on displays for children as well as informative panels detailing the ways technology can have an impact on sustainable use.
Address: 2900 19th St NW, Rochester, MN 55901, USA
21. Heritage House Victorian Museum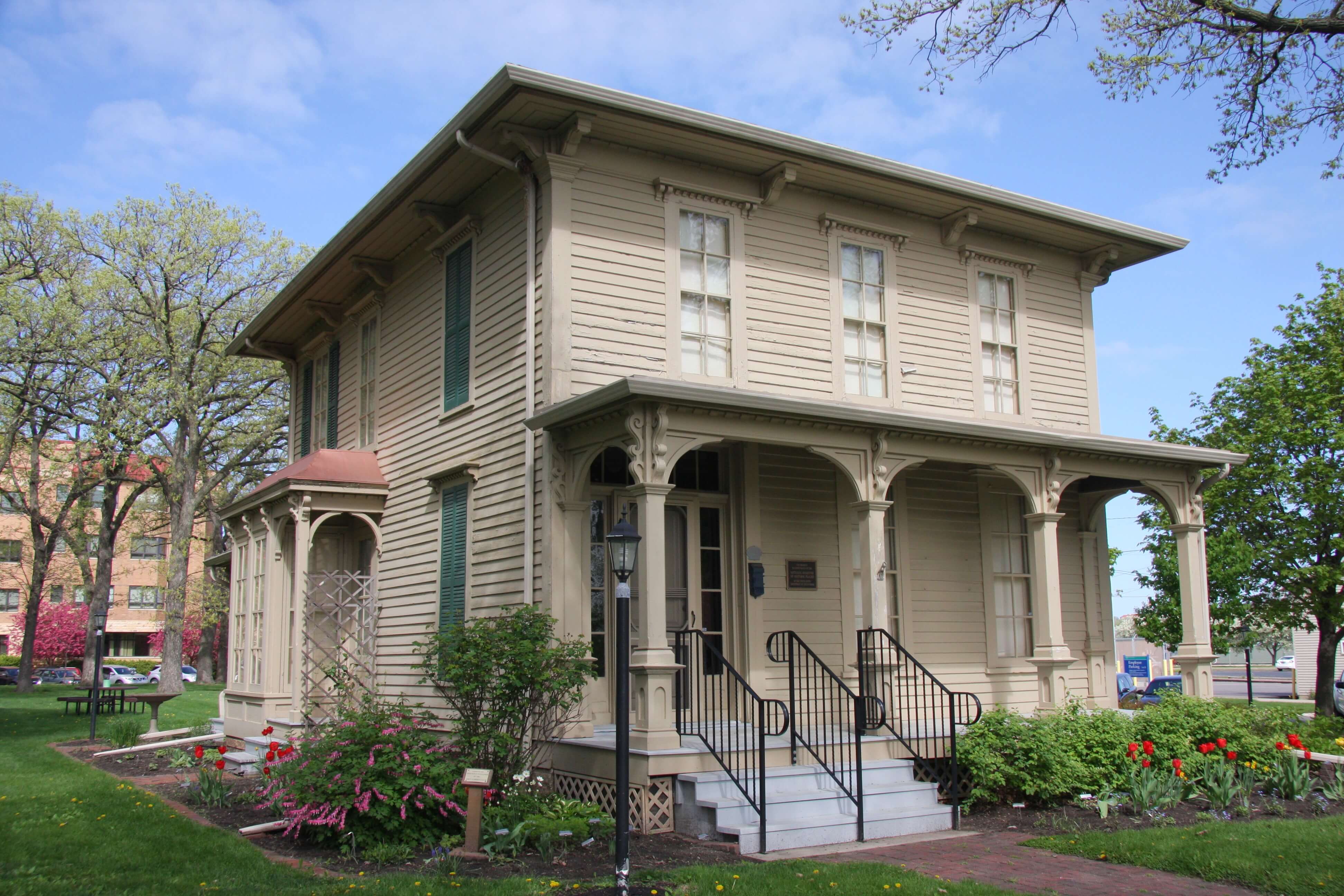 Heritage House Victorian Museum
Contrary to what you might imagine, this Victorian home survived two near-death experiences. The first came in 1883 when a tornado raged through Rochester and spared the Heritage House museum from destruction.
One hundred years later it was threatened again by new construction that would have turned its backyard into an office building with no parking lot or driveway for visitors!
Just two blocks down Main Street is the Heritage House Museum – built in 1875 as a private residence for Eliza and Timothy Whiting, but now open on weekends year-round thanks to donations of time and money from devoted supporters like yourself who want more than just another faceless box store downtown instead of something beautiful they can call their own.
When Louise Hill found that the Brockton-Moore House was about to be demolished, she convinced them instead of demolishing it and moved it into Central Park.
The house is decorated with Victorian antiques from around Rochester as well as a lot of memorabilia donated by families who had already lived in the home up until its move.
It's open for tours all summer long because not only can you see what life must have been like back then but also get some fantastic pictures.
Address: Central Park, 225 1st Ave NW, Rochester, MN 55901, USA
22. Amish Tours of Harmony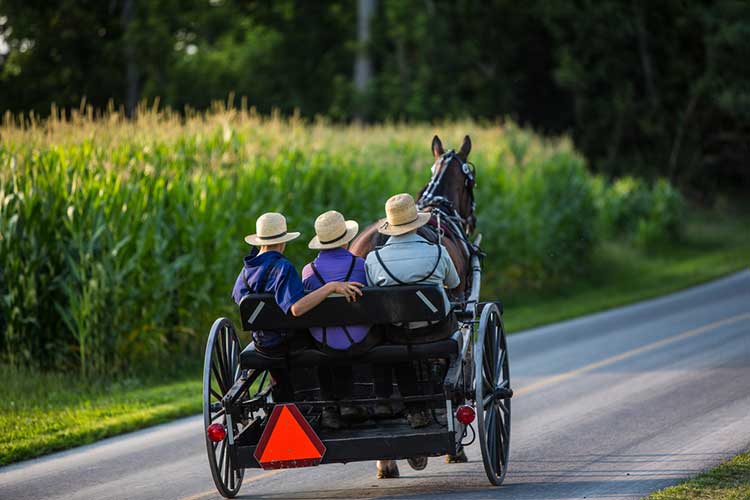 Take an Amish Tour through Minnesota's largest Old Order Amish community with the region's premier Amish Tour Company.
Amish Tours of Harmony has been offering quality tours to the Harmony and Canton Amish communities for over thirty years.
Amish country will provide you with a glimpse into the daily life of the Plain People, where you can sample the products of Amish country's many businesses.
The Amish way of life is one of hard work, family, and devotion.
Even if you can't see yourself giving up your phone for even a week, there's still a lot to be learned from them.
The best tours for learning more about the Amish community are Amish Tours of Harmony.
If you visit Lancaster, Pennsylvania, take note of the Amish communities you encounter, and you'll have a better understanding of their strong sense of independence.
There's also a lot to learn about Amish history.
23. Oxbow Park and Zollman Zoo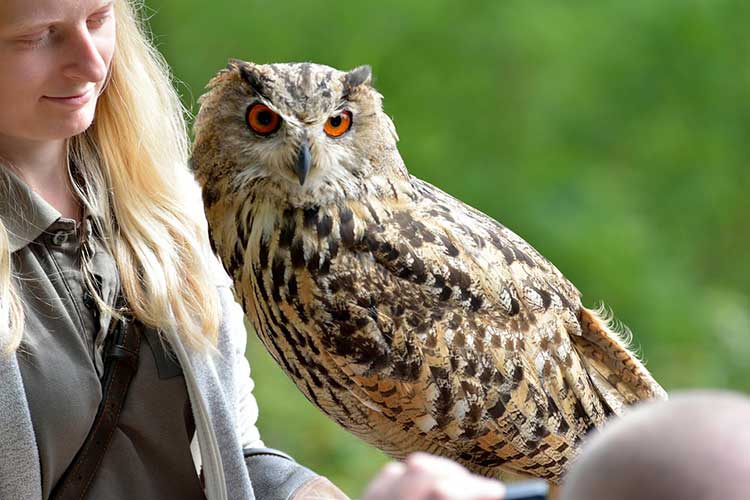 You can combine a visit to the zoo and a trip to Oxbow Park when you go to both places.
The best camping sites at Oxbow Park and Zollman Zoo are in a tent area between the park and zoo.
It is home to over 30 species of animals. Most of which are injured. Some of which cannot survive on their own in the wild.
All of the animals at the Zollman Zoo are native to Minnesota.
Oxbow Park is located in the heart of downtown Memphis.
If you really want to take this camping, you should be prepared and do it soon, because it can get cold here.
Zollman Zoo is special because it houses all of the animals that live in Minnesota.
Both Oxbow Park and Zollman Zoo offer the best way to practice conservation on a large scale.
This piece of land and all of these animals are precious and deserve to be
The following attractions are located in Byron, Minnesota. They are both open every day, except for select holidays.
Zollman Zoo is open from 10 a.m. to 4 p.m. until 10 pm.
24. Rochester Civic Theatre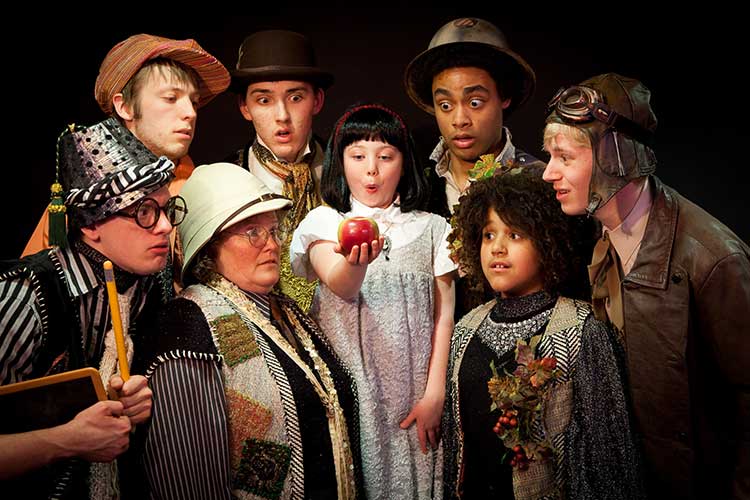 The Rochester Civic Theatre produces and presents professional and community theatre, dance and music performances by talented and acclaimed artists.The long-term objectives of the proposed project are to better understand the neurobiology of schizophrenia. The specific aims of the proposal are:
Established in 1951, the Rochester Civic Theater Company is an award-winning, multi-disciplinary theater and performing arts resource for the City of Rochester and the entire Southeast Minnesota Tri-State area.
Local, national, and international artists perform at The Civic every month. They all offer a different sound and are a must-see for music lovers.
Additionally, the Theatres' Education Department provides classes, advanced training, and performance opportunities for all ages of actors.
An awesome stage show isn't just an exceptional entertainment experience. It's more than just a fun and exciting entertainment event.
It's very surprising to witness.
Performers need to be in their best musical form because audiences aren't there to clap along to every song.
If you want to understand what theater is about, you have to go to the Rochester Civic Theatre.
There are performances here all year round, covering so many genres and mediums.
You can see a hilarious comedy, a moving tragedy, and terrific dance performances at this venue.
It's so interesting.
25. Chester Woods Park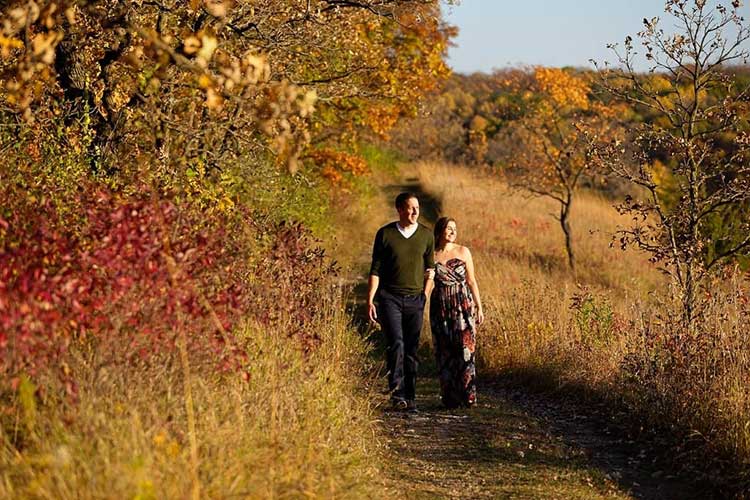 Rochester offers you the opportunity to explore the wilderness while you're here.
Chester Woods Park contains many great opportunities for exploring and watching wildlife, especially deer.
Take a walk down Chester Lane to a spot where you can see the wood ducks and mergansers.
It's a short hike through fields, oak woods, and bluff prairie.
You can find many different kinds of birds here. Savanna and grasshopper sparrows are some
Another animal you might see are bluegill, brown tree frogs, broad-winged hawks, gray catbirds, northern cardinals, red-eye
If so, go camping at Chester Woods Park. It's an excellent place to stay.
Located by Bear Creek in Eyota, Minnesota, Chester Woods Park is ideal for a family vacation.
There are so many fun things to do in Chester Woods that you don't have to camp to enjoy it!
All of those activities are great, but staying the night here under the stars is just so great.
There are many parks that are of interest. Chester Woods Park is one of the best.
Visit this weekend for a camping trip or just take a hike.
These are the best moments of the trip. It's so wonderful to get away from it all and really focus on what's happening right in front of you.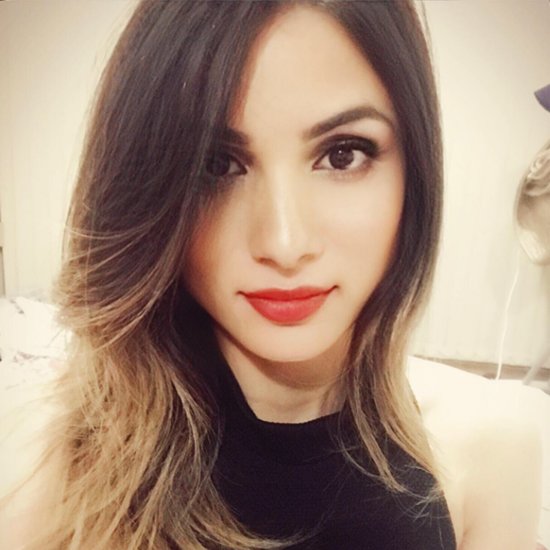 Greetings, travellers! I'm Molly Martin, the passionate explorer behind this vibrant travel platform. Alongside my team—Lorena, Jermaine, Ana, and Alen—we curate awe-inspiring travel destinations to ignite your wanderlust.
Thank you for joining us on this exciting journey. Your presence here enriches our travel community, and we look forward to inspiring your next adventure. Happy travels!