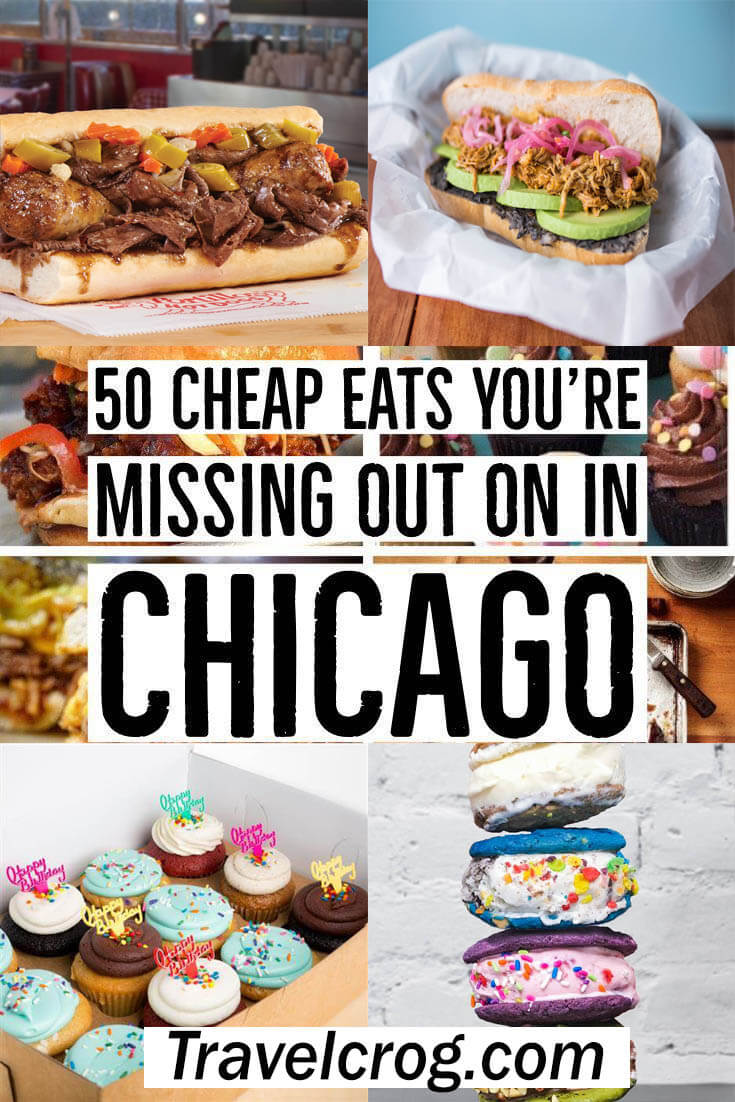 Chicago is not only home to a melting pot of cuisines, but it's also home to a wealth of fine dining and cheap eats alike. You can eat a 10+ course meal costing you more than your month's worth of groceries or chow down on cheap street eats. Chicago is the kind of city where you can have a Cuban breakfast, enjoy a Peruvian lunch, and finish the day with a Moroccan meal for under $50.
It's THAT kind of wonderful. Chicago is also home to weekly Summer food festivals like Taste of Chicago, Rib Fest, and Burger Fest. The food culture is infectious, your stomach will be happy to catch the bug. Plan on bringing sweatpants and tasting some incredible bites at any one of these best cheap eat destinations.
Tours & Things to do hand-picked by our insiders
The Best Cheap Eats in Chicago for Breakfast and Brunch
If breakfast is indeed the most important meal of the day, then you should be waking up in Chicago. Usually, breakfast and brunch joints close down in the early afternoon, not in Chicago. Instead, Chicago establishments celebrate breakfast and brunch with perfectly fried eggs, velvety pancakes, and freshly baked gourmet donuts by the dozen all day long.
Ann Sather's 
Must-Try Item: Cinnamon Rolls 2 for ($3.90) Best Cheap Breakfast.
If you're looking to try a familiar breakfast menu with a European twist, Ann Sather's Swedish diner has your name written all over it. Food Network has featured Ann Sather's Cinnamon Rolls which means Belmont Avenue always smells like fresh sweet cinnamon. You can share your two glorious treats or you can treat yourself to the best under $4 meal of your life.
Although popular, Ann Sather's is a great place to walk in without a reservation. Other great menu items include the fresh in-house Cajun crab cakes ($ 12.95) or the Swedish Pancakes with Lingonberries  ($9.50). Trust me on this one, you must try the cinnamon rolls!
Bongo Room
Must-Try Item:  White Chocolate and Caramel Pretzel Pancakes ($6.95)
5 Words: White Chocolate and Caramel Pretzel Pancakes are all you need to know about what Bongo Room has to offer.
This breakfast/brunch spot offers a seasonal flare. While in Chicago, you can find apple churros French toast or cranberry and cinnamon roll pancakes at one of Bongo Room's three locations. Their portions are massive – order half portions! Not only do sweet-tooths vote YAY for Bongo Room, but their menu is also packed with luscious greens, perfectly cooked eggs, and sandwiches.
Bongo Room does not take reservations. You should arrive early if you're prone to getting HANGRY at their Wicker Park, South Loop, or Andersonville location. If you like a side order of a lot of bloody marys with your brunch, skip the South Loop location because it does not serve alcohol.
Fo Sho Bagel from Chicago Bagel Authority [Credit]
Chicago Bagel Authority
Eat This Right Now:  Chia Bagel – Vegan Loaded Bagel ($7.50)
I'm not sure what is the best part of Chicago Bagel Authority. Their laid back atmosphere with couches, writing on the wall, and board games paired with their extra late hours makes it a great place to hang out. On the other hand, what is there not to love about a stacked steamed bagel loaded with crazy toppings?
Everyone screams for bagels including meat-lovers, vegans, and vegetarians. Skip the omelet from the hotel room and jump on the Red or Brown line to Belmont. Head down the stairs and turn left. In about 200 feet, you've arrived at your destination. CBA is easy to miss, so smell the air for steamed bagel goodness. Bagels and steamed sandwiches range from $6.50-$8.50.
Firecakes
One of Chicago's Many Great Donuts: Tahitian Vanilla Iced ($2.95)
I'm not going to decide if it should be "donut" or "doughnut" so be prepared for me to write it interchangeably. You've been warned. Chicago is home to many great donut shops and each takes a very different approach to its baking technique and style. Firecakes are loosely based on the concept of cooking donuts over a fire in a cast-iron skillet. They focus on quality ingredients to create small batches of artisan donuts throughout the day.
Good donuts go quick and dough takes time to create. Go early to get access to the entire menu as sometimes the shop will close early when they sell out. Menu offerings change based on the season, so eat your favorite often. Firecakes have a few locations throughout Chicago making it a great accessible cheap eat for breakfast.
Stella's Diner
Old School Breakfast Favorites: Coffee Simple Shake (Coffee + Milkshake!) ($5.50) or 2 Eggs with a Side and Toast ($6.95)
Chicagoians have loved Stella's Diner since the 1960s. This Lakeview institution offers the kind of breakfast your parents and grandparents probably love. Their offerings range from $5.50 to around $12. You'll walk out of Stella's feeling full and fulfilled for your day in Chicago.
Vienna Cafe
You can't go wrong with this cheap eat: Altwiener Apfelstrudel (Austrian Strudel) $4.50 or Poppyseed Crown ($2.50)
I believe you should always do something for the first time. Why not head to Vienna Cafe for your first-ever Austrian breakfast in the United States? Even cooler is that Vienna Cafe makes 10 varieties of their own Austrian bread including Sunflower Seed and Buttercrust Bread.
Cheese Danish Donut from Do-Rite Donuts [Credit]
Do-Rite Donuts
Do the Right Thing at Do-Rite: Sweet Heat Chicken Sandwich Served on a Vanilla Bean Donut ($6.99)
It's difficult to make a bad decision a Do-Rite. The donuts start at $1.95 and they should be charging more because they are liquid gold. If you want a breakfast fit for the king of Candyland, make a stop at Do-Rite donuts. The best part about it? Breakfast is served all day. So, if you're in the mood for fried chicken and donuts, show up at Do-Rite anytime.
Getting Hungry? Pin This for Later! 📌

Janik's Cafe
Money-Saving Crowd Favorite Item: Chorizo Latin Benedict ($10)
It seems like everyone in Chicago has some sort of distant memory attached to Janik's Cafe. This family-owned establishment really is run by family even all these years later, be sure to say hello to Wayne or Felippa on your visit. This breakfast menu highlights two distinctive cultures  (Polish and Silician) and combines their region's best flavors in a magical way. The family takes their European heritage and steps it up further by also introducing Latin Flare to their under $13 breakfast plates.
Janik's Cafe is located on Division Street in Wicker Park.  You can walk to Janik's from either the Damen or Division stop on the Blue Line. I like getting off at Damen Ave so I can grab a doughnut from Stan's Doughnuts (see #12) as their location is tucked right under the subway station.
Walking down Damen Avenue with a donut in hand, you'll find quiet residential streets that almost make you feel like you're in Brooklyn. This is the kind of neighborhood where people say hello to you, let you pet their dog, and might be watering their flowers on their front stoop which isn't common in Chicago. Janik's serves breakfast all day, it's nice to walk in and be served instantly from a friendly face.
Sauce and Bread –

Cheap Breakfast



The Unconventional Conventional Item to Try: The Veggie or Maple Sauce Sandwiches ($4.99)
Located a few miles north of where the typical tourist action happens in Chicago, you'll find Sauce & Bread Kitchen in the heart of Roger's Park. This Chicago neighborhood is home to an ethnic melting pot of Indian, Middle Eastern, and African cuisine. Sauce & Bread Kitchen sticks out with its crafty European sandwiches like biscuits and brisket and wooden chic decor.
The flavors here are huge. On the menu, you'll find grass-fed pastrami, ajvar (fermented eggplant and red pepper spread), and smoked salt for your toast. The seating is limited and the secret is getting out about this place. No reservations are accepted so head "early" to Roger's Park for breakfast at Sauce and Bread Kitchen. Unlike most breakfast joints, SBK opens up later at 10 AM even on the weekends, and closes at 3 PM. SBK is closed on Mondays and Tuesdays.
Shrimp, Beans, & Rice from Cafecito Cafe [Credit]
Cafecito
Just Order A: Cuban Sandwich ($6.99)
If your hotel is downtown, you're in luck because you're surrounded by 3 Cafecito locations. Cafecito brings the taste of Cuba to the breakfast table. Most Chicagoans are skeptical about any restaurant located close to tourist attractions like Millineum Park. Luckily, Cafecito has proven itself worthy even to the locals.
Cafecito was awarded the "Best Cuban Sandwich in Chicago" knocking many longtime Cuban restaurants off of their pedestal. This is a very casual local chain that doesn't believe in reservations. Show up hungry after a long night of partying and you'll be treated like family. Cafecito has two locations downtown making it easy to add into your itinerary after checking out The Art Institute of Chicago, Willis Tower (aka Sears Tower), or Buckingham Fountain.
Pittsfield Cafe
Eat This, You'll Like It: Le Croissant Sandwich – Sausage, Gouda Cheese, Eggs, and Caramelized Jam stuffed Croissant ($5.99)
If you're like me, you don't want a frilly breakfast. You're this close to skipping breakfast anyway, but you need fuel. If you're in the downtown area during your visit to Chicago, Pittsfield Cafe is a perfect breakfast stop. This is a straight forward breakfast cafe with entrees ranging from $7.49 to $11.99.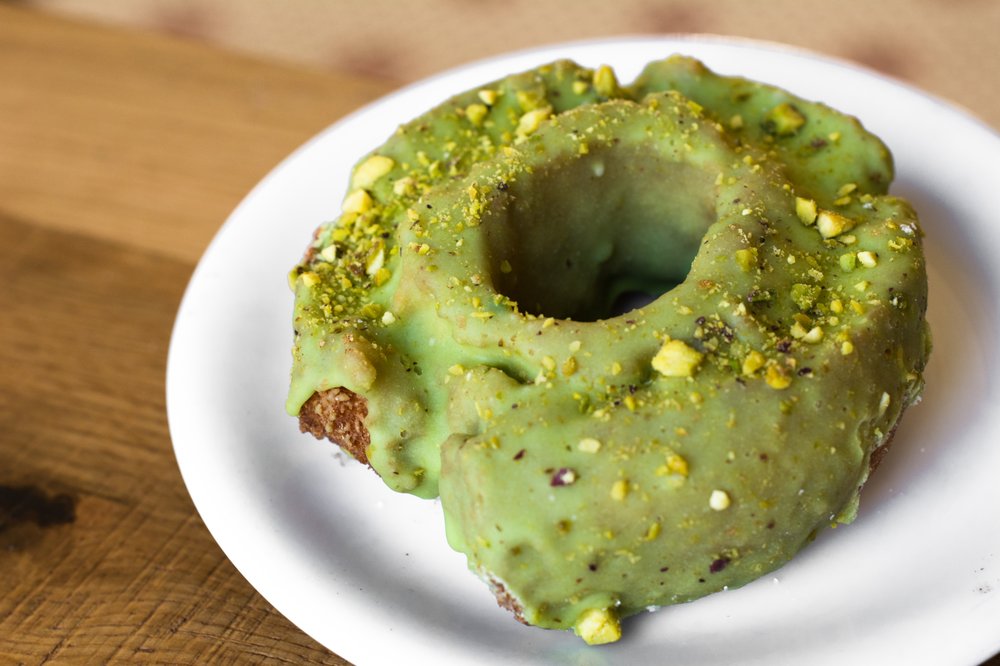 Lemon Pistachio Old Fashioned Doughnut [Credit]
Stan's Doughnuts – Near

Weyburn Ave.



The Best of the Batch: Glazed Old Fashioned Donuts ($2.75) or Nutella Pocket Doughnut ($3.75)
Stan's yeasty doughnuts have become a Chicago staple in the past few years. Stan's was one of the first specialty doughnut shops to open in Chicago. I'll never forget tasting the long-anticipated doughnuts after months of seeing the "Coming Soon" sign on Damen Avenue in Wicker Park.
I'm not sure if Stan's offers the "best" doughnut in Chicago because that's a tough call, but it is 1000% worth stopping in. Heads up, Stan's is gluten-free friendly too!
Stan's has become very popular and you can find a location near you while you're in Chicago. Chow down on donuts in Lakeview, the West Loop, Wicker Park, South Loop, and Streeterville.
The Doughnut Vault
Keep it simple: Old Fashioned Buttermilk ($2.50)
While you're on the quest to find the best cheap doughnut in Chicago, make sure to stop into the Doughnut Vault. Many people describe this place as having the "BEST. DONUTS. EVER." At 9 AM, you'll find a line of people queuing people for the freshly baked goods. Unlike the other doughnut shops in Chicago, these guys sell out and close their doors in the early afternoon. Show up early and order a half dozen doughnuts (so you don't have to get back in line after you want another).
Head over to near 401 N Franklin Avenue or 111 N Canal Street to find out what all the fuss is about.
The Wormhole Coffee
People rave about: Cool But Rude Latte Ginger and Curry Sauce Latte ($4.50)
It wouldn't be a trip to Wicker Park for breakfast or lunch without a quirky cup of coffee. Admittedly, Wicker Park is my favorite funky neighborhood in Chicago because of its #idgaf vibe. This coffee shop, in particular, includes Star Wars mugs, a Back to the Future lifesize car prop, and many references to Ghostbusters. People come here for the inventive lattes and teas and line up for their locally roasted drip coffee.
Trust me, this definitely isn't Starbucks. This is a hipster's paradise.
The Best Cheap Eats in Chicago for Lunch or Dinner
Wipe the drool off your screen. It's time to get serious about Chicago on a budget and tackle your day's main entrees. It doesn't matter if you're in Chicago for the first time, 5th time, or if you're a Chicagoan, these cheap eats will blow your mind for lunch or dinner (without bursting the budget).
Soft Shell Crab Taco from BIG & Little's [Credit]
BIG and Little's
Must-Try: Japanese Beef Taco ($3.29) or Soft Shell Crab Po Boy ($7.99)
The flavors are BIG and the prices are little at BIG and Little's. This hole-in-the-wall turned multi-location across Chicago knows how to serve up tacos, burgers, po'boys, and sandwiches. If you're craving a little bit of everything, this is a great place to chow down. Their menu features poke burritos, over 20 tacos, burgers, and out of this world po' boys. The staff is funky, the diners are cool, and the cheap eats are legit. This may or may not be used to also cure a hangover.
Del Seoul
Order Many of These: Sesame Chili Shrimp Taco or Kalbi Tacos ($2.99)
It's hard to talk about Chicago's best cheap eats without mentioning Del Seoul in Lincoln Park. Del Seoul serves up Korean street food flare. Enjoy the flavors of Seoul in the heart of a corn tortilla. Their secret slaw is the perfect accompaniment to their chili aioli and panko-crusted seafood. If you're feeling really crazy, dig into their Kalbi Poutine with demi-beef gravy, slow-braised short ribs, seasoned crema all for $9.99.
Buddha Bowls and Korean Chicken from Crisp [Credit]
Crisp
Devour This: Half Korean BBQ Crisp Fried Chicken ($9.95)
If your tastebuds are ready for a wild ride, check into Crisp for their prized Korean fried chicken. A half-fried Korean chicken that delivers on its promise to be sweet, spicy, and smokey will set you back $9.99. The menu offers burritos and sliders, but the two main stars of Crisp are the Korean chicken and Buddha Bowls.
The Bad Boy Buddha Bowl delivers 8 veggies with a fried egg, rice, and buddha bowl sauce for $9.95. The best part about it all? Crisp is BYOB meaning you can crack open the bottle of wine and enjoy their outdoor seating on a beautiful day.
Crisp is located in Lakeview at 2940 N Broadway Avenue.
Lito's Empanadas
Try a Handful: Beef Empanada ($2.99) Nutella Banana ($2.99) or Chorizo and Cheese ($2.99)
Lito's Empanadas is a perfect cheap eats for those who grew up loving quick meals in a pocket (hot pockets anyone?). Lito's Empanadas is located directly next to Del Seoul (mentioned above) so be sure to save room for Lito's. Lito's Empanadas might look small, but they are insanely filling. 2-3 empanadas could easily be shared between two people for lunch.
Flub-A-Dub Chub's
Most Popular: The Flub BLT ($7) or Chicago's Best BBQ Pulled Pork Hot Dog ($9)
Here's a confession. Flub's is probably the most overlooked, best-kept secret in all of Chicago. This childhood cartoon-inspired hot dog shop packs on value, provides entertainment, and is ran by the sweetest family. Sam and Roe (aka Rosemary) still work every weekend with their two sons. Their burgers are made with pretzel buns making each burger at least 1/2 pound with Angus beef patties. Their Flubby aka Chicago hot dogs might be missing their poppyseed buns, but they are the freshest in all of Lakeview.
Harold's Chicken
You can't go wrong with Harold's Half Fried Chicken ($8.99)
If you're yearning for a fried chicken that tastes as it hailed from a family reunion in the South, stop into Harold's. Harold's is a no-frills Chicago institute known for drowning their chicken in "mild sauce". It's good, SO good, so ask for more. Harold's Chicken can be found all over the city and near the airports making it a great cheap eat you can depend on. There are now over 70 locations nationwide, find one near you!
Pizza Counter at Dimo's Pizza [Credit]
Dimo's
Add these to your order: Dad Bod ($4.50)  or The Mac ($4.50)
There's a lot of talk about pizza in Chicago, but let's not forget about Dimo's. Dimo's is the exact opposite of the quintessential "deep dish" pizza you're expected to eat. The pies are thin, the ingredients are globally influenced, and it's vegan-friendly.
Dimo's serves up pies topped off with macaroni and cheese, french fries, pulled pork, elotes, chicken n' waffles, and s'mores. This place doesn't only deliver pizza to your door, it delivers on good service, music, and beer. Tip: Try at least 2 slices because you'll never be able to choose just one.
Dimo's Pizza has a location near Wicker Park (1615 N Damen Avenue) and Wrigleyville (3463 N Clark Street).
Bacci's Pizza
If you're really hungry: Jumbo Slice ($5.49-$6.49)
Do not mistake my description as an exaggeration. Every pizza has a jumbo slice, but Bacci's took the phrase quite literally. For $6 you can have a slice of cheese pizza the size of a backpack or tray. It's not a specialty crust or gourmet ingredients, it's that greasy cheesy pizza we all sometimes have a hankering for.
Bacci's is a family-owned pizza restaurant that started on Taylor Street on Chicago's South Side in 1996. People have depended on its value and never disappointing pizza for over two decades in blue-collar neighborhoods all over Chicago.
Burgers from Small Cheval [Credit]
Small Cheval
Must-Try: The Single ($9.95)
You've probably done your research about the best restaurants in Chicago and stumbled upon Au Cheval in your findings. Au Cheval has been acclaimed as one of the best burgers in the world by the press for years, but its sister spin-off location is giving it a run for its money (while saving your dollars and patience).
Small Cheval offers their version of the single two-patty cheeseburger for $9.95. Small Cheval is closed on Mondays and Tuesdays. Big sister Au Cheval charges $10.95 for one of America's best burgers and upcharges $3.50 for sweet mapley bacon. While the price difference is not great, the hours waiting for a burger and crowds are the main differences between the two locations.
Sultan's Market
Great Vegan Eats: Curry Basmati Rice ($4) or Vegetarian Combo with Hummus, Fafael, and Pitas ($7)
You just might need a break from all of the tacos, doughnuts, pizza, and burgers on this list. Lighten up your cheap eats itinerary with a visit to Sultan's Market in Lincoln Park or Wicker Park. Vegans have this place on speed-dial. If you're looking to spice up your lunch or dinner after a sweet breakfast, stop into Sultan's. You won't be alone, the market will be filled with dozens of other people who had the same good idea as you.
Recommended reading:
Billy's Goat Tavern
Come for the Famed Burger: Cheeseburger ($2.85)
Eating at Billy's Goat Tavern is a right of passage in Chicago. Everyone should do it at least once. This quite literal underground tavern was featured on SNL in the 1970s. While no one will insult you if you take too long to order, you will absolutely feel like you stepped into an SNL museum from the 1950s. It is a touristy dive bar that somehow retains the local Chicagoans. At Billy's Goat Tavern, you'll find breakfast as cheap as $2.95.
Aloha Eats
Must-Try: Spam Musubi ($4.55) or Kalua Pork Plate ($10.50)
Aloha Eats saves you a plane ticket to Hawaii with its traditional Hawaiian plates. Many people never get the opportunity to try Hawaiian cuisine so this is a perfect stop during a visit to Chicago. Chicken Katsu and Kalusa Pork is their best seller, but their newest menu addition Spam Musubi is definitely worth trying.
The Katsu is crunchy, juicy, while also being tender making it an insanely delicious bite of Hawaiian BBQ. On the other hand, the Kalua Pork is a Hawaiian pulled pork which isn't as sweet and drenched in sauce as the other 48 states serving up BBQ. Instead of collards, expect sweet handfuls of soft cabbage for moisture. Mac and cheese are replaced by a sweet macaroni salad served cold aside. The portions are huge, the food is authentic, and the prices are beyond reasonable.
The General-Tso Chicken Sandwich from Honey Butter Fried Chicken [Credit]
Honey Buttered Fried Chicken
Totally Worth The Wait: 2 Piece Honey Buttered Fried Chicken ($9)
It's difficult to choose where to start with why Honey Buttered Fried Chicken is one of Chicago's best cheap eats. From their honeycombed-shaped cornbread to their juicy, sweet, and smoky fried chicken, this place knows how to treat your tastebuds. This is a great place to visit each time you're in Chicago because they have new specials every month. If you arrive in Chicago and you have no idea what to eat at any point during your trip, just put Honey Butter Fried Chicken in your GPS.
Without a doubt, the food is made with love and insanely delicious spices and honey. Obsession may be a side effect of indulging in Honey Butter Fried Chicken. You've been warned.
Lawerence Fish Market
Why you should go: $1 Sushi
Wasn't "$1 Sushi" a good enough reason to check it out? Believe it or not, Chicago's cheapest sushi is great quality and 100% not sketchy at all. Cheap sushi and sashimi normally scare people away, but it's a fact that this market supplies many Chicago restaurants with its fish. You're paying rock bottom prices for uni, toro, and specialty rolls. The only downside? It's not really suited for dining in. If you're down for grabbing your sushi to go-head here when the sushi craving hits.
Lawerence Fish Market closes at 8 PM on most nights. They're able to keep their prices low because they DO NOT accept credit cards. Bring cash or leave hungry.
Nini's Deli
Highly Recommended: Cafe Con Leche ($3.50) and a daily special sandwich ($8-$9)
Nini's Deli is Chicago's latest Instagram-crazed eatery. People are posing in this old Havana cafe showing off their daily goods from Nini's. Nini's offers 6 daily specials (3 sandwiches and 3 empanadas) each glistening with Latin and Cuban flare. Be sure to say hello to Juan, he's the guy who will explain the entire menu to you and keep you happy the entire time. The fact that the sandwiches change daily gives you 6 reasons a day to go back to Nini's for more.
90 Miles Cuban Cafe
Stop everything and order: Cubano Sandwich ($10)
This place is everything you want a Cuban restaurant to be. It's colorful, lively, and BYOB. This is a great place to bring your own bottle of rum and let the bartenders make you the best Cuban mojitos in Chicago for a small fee. The atmosphere sets the mood for a fun night out. 90 Miles Cuban Cafe serves breakfast, lunch, and dinner. Their lunch special is a STEAL pairing their famous sandwiches and entrees with soups or salads for half of the price. Breakfast is served until 2 PM.
Taste of Lebanon
Order: Fafael Hummus Wrap ($3.99) or baklava ($1)
Bring all of your money because Taste of Lebanon is cash only. This authentic cozy restaurant goes out of its way to cook and serve food that local Lebanese people rave about. All of the eats are cheap making it a perfect place to keep in the rotation for a take-out night. The taste of Lebanon is a little out of the way for visitors from all of the attractions. However, there are plenty of reasons on this menu to take a trip up to Andersonville to see what Lebanese cuisine is all about.
Just in case you missed it, Taste of Lebanon is cash only!
Hot "G" Dog
Try: Santa Fe Hot Dog ($4) or Pheasant with Cognac ($8.50)
There once was a magical hot dog and sausage shop in Chicago called Doug's. They served up crazy novel proteins and duck fat fries. Doug decided after years of swinging sausages, it was time to try a new concept. All of Chicago was sad. But then Hot "G" Dog opened on Clark and the crowds of Chicago applauded (a lot).
Duck fries, foie gras, bison, and novel proteins are BACK and it's still a great cheap eats option. You can totally try their version of a Chicago Hot Dog (and it'll be great), but walk on the wild side with one of the funky specials. You won't regret it.
Recommended reading:
Feed
Order: Pulled Pork Hash, Eggs, & Toast ($7.50)
Your soul will thank you for this Southern soul food. You can find Feed on the West Side of Chicago in Humboldt Park. The quickest way to get there by CTA is to jump on the Chicago Avenue bus or get off at the Blue Line Grand stop. As more chicken pop-ups open serving up expensive Southern Soul staples, Feed keeps their prices low. Chicken fried steak plates are $9.50 with all of the fixings. If you're looking for food that resembles something you would find in the outskirts of the Carolinas or Savannah, haul yourself out to Feed.
It might look unassuming from the outside, but Feed keeps the locals coming back for more.
Portillo's Chicago Hot Dog [Credit]
Portillo's
Try this: Italian Beef Sandwich ($5.99)
If you're in Chicago for the first time, there's an imaginary list of things you have to try. This list includes Italian beef sandwiches and Chicago dogs. Portillo's is a great stop to try both. We're not saying they have the best hot dogs, that is an entirely different article for a different day. However, Portillo's is a solid choice to try an Italian beef sandwich.
However, I will warn you there are a lot of decisions you have to make in order to get a sandwich from Portillo's. First, you'll need to know how you feel about gravy. Do you want your sandwich to be submerged and soaked in gravy (dipped)? You can also get your sandwich easily dipped or completely dry.
Your gravy can also be served on the sandwich without soaking the bread or given to you on the side. Next, you have to decide if you want sweet or hot peppers. Lastly, you'll have to decide if you want cheddar, mozzarella, or American cheese on your sandwich.
Pierogi Heaven
You can't go wrong with Potato and Cheese Pierogis – 6 pieces of Pierogi ($6.99)
All of the pierogis are served in sets of 6, but you can get a variety of flavors. This storefront is a go-to favorite for lunch takeout during the week for Chicagoians working off of Wells Street. If you want to give your tastebuds the gooey goodness of legitimate Polish comfort food, then step into Pierogi Heaven.
If dumpling-style snacks aren't your thing, the Polish sausage and stuffed cabbage are great alternatives.
Moonlight Vulture
Loved by Vegans: Eldorado Burger ($8)
This should be considered one of Chicago's newest and best restaurants for vegans and vegetarians. While the restaurant does serve seafood, it truly specializes in celebrating vegan ingredients. The music is chill, the board games invite you to stay, and the food keeps you wanting to come back for more. There is a diner-vibe to Moonlight Vulture, but it's a perfect place to stop in for a cheap bite in Logan Square.
Goose Island Shrimp House
Come here for: Fried seafood by the lb ($7-$15/lb) or Fried Frog Legs ($4.50)
Goose Island Shrimp House has been serving fried seafood since 1973 which makes them an expert. Their prices start as low as $3.50 for a quarter-pound of fried catfish. Skip the expensive alternatives, this is one of the first shrimp houses in Chicago. This is a grab-and-go kind of place, but there is limited seating at the counter. Am I saying this is a "must go" if you're in Chicago for the first time? No. However, if you're a Chicagoian, this is someplace you should check out and chow down back at your apartment.
Just as a heads up, Goose Island Shrimp House is closed on Mondays and is CASH ONLY.
Recommended reading:
TOP BEST 30 Things to do in Malibu [Attraction & Activity]
Naansense
Must-Try: Naan Tacos (2) for $6.92
The build your own taco craze has hit Indian cuisine. Naansense allows you to assemble your own taco or bowl using Indian-inspired ingredients such as tandoori chicken, marinated chickpeas, and spiced coconut sauce.  The variations and possibilities are infinite.
If you're looking for a real treat, try the poutine. Their poutine is made of crispy fries, pillow tops of cheese curds, paired with the robust tikka sauce that Naansense is famous for.  Naansense has a few locations around Chicago. The Wells location is open from 11 AM-8 PM, the Clinton Ave location is open from 11 AM-4 PM.
Bloody Mary from Lillie's Q [Credit]
Lillie's Q
You must get: Stoneground Grits ($3), Tri-Tip Sandwich ($11), or Smoked Chicken Wings ($12)
Summing up Lillie's Q is somewhat easy: Sweet. Savory. Southern. Saucey.  Charlie is the pitmaster behind Lillie's Q and the restaurant's branded products have now gone global. Once you try Lillie's Q yourself, you'll be able to work pulled pork, Carolina Dirt, and all of their sauces online.
Charlie's menu is a reflection of his childhood. As a military kid, his family moved around the United States on a regular basis. This resulted in his BBQ restaurant reflecting the styles and tastes of Carolina, Alabama, Tennesee, and Missipissi fixings and sauces. There are 6 BBQ sauces on every table to please each palette, trying each is encouraged. Lillie's Q wins for BBQ because of the diverse menu and flavor options, there is no such thing as fighting about which style is best. If you like hot sweet BBQ, opt for the Hot Smoky. If you like mayo-based BBQ sauce from Alabama, they have that too.
Lillie's has two locations in Chicago. The French Market location is not the full restaurant. If you want the full offerings with all the fixings and sauces, show up at the Wicker Park location on North Avenue.
The Chicago Diner
Dare you to try: Vegan Chicken Wings ($10)
The Chicago Diner has been meat-free since 1983. They've been serving up vegan meatloaf, vegan gyros, vegan country fried steak, and more for over 25 years. You absolutely will not find meat anywhere on this menu. This is exactly the old-school diner atmosphere and menu that Americans have adored for decades.
If you're a vegan, vegetarian, or a carnivore who likes to walk on the plant-eating side, try this diner.
Caspian Kabob
Taste Iran with: Chicken or Beef Shish Kabob ($9.95)
Walking into Caspian Kabob is like stepping into Iran. The hospitality is overwhelmingly and relentlessly helpful. Ask the owner or your server all about the menu and their tableside preparations.  There are a lot of Persian options in the city, but this place might take the gold medal for value, quality, and authenticity.
Here's a sweet tip: save room for the Persian ice cream. It's a house-made pistachio-based ice cream that is luscious and not overwhelming at the end of a savory meal.  ($5.95)
Sandwich from Forasterto [Credit]
Forastero
Order at least one: Forastero Taco ($3.50)
Steps from the Sedgwick L stop, this Mexican Asian fusion restaurant is the icing on the cake after a day of roaming around Chicago's charming Old Town neighborhood.  Tacos range from $3.75 to $4.50 each. The individual tacos act as a vessel on their way to flavor town with items such as Gochujang-marinated pork with jicama or banana leaf roasted pork.
Finding this place is like opening up a present in the middle of Chicago. People haven't flocked here by the hundreds yet, so come here for a chill atmosphere, share the fusion plates with someone you like, and enjoy the sound of the streets every time the train rolls by.
Recommended reading:
Boxcar Betty's
You can't go wrong with Boxcar Betty Sandwich ($7.49)
The chicken has left its Carolina coup and landed in Chicago. This South Carolina fried chicken sandwich restaurant established itself in the West Loop. Boxcar Betty's prides itself on sourcing locally and opting for cage-free birds, so this isn't your typical run of the mill chicken shack.
The menu features bacon jam, peach slaw, and pimento cheese stuffed portabellas as add ons to sandwiches. If you're a sauce fanatic, you'll be happy to hear there are 10 sauces to top off your crispy fried chicken including agave buttermilk, spicy mayo, and sweet chili.
Heads up, this place has weird hours. You can enjoy Boxcar Betty's Monday-Friday from 7 am-8 PM. However, on Saturdays, they're only open from 11 AM-4 PM. Closed on Sundays.
Poke Burrito
Choose the obvious: Build Your Own Bowl ($7.95)
In case you missed the news, gone are the days of chicken burritos with guac and sour cream. Instead, people are opting for a healthier alternative by building bowls and burritos using sashimi, sushi rice, avocado, cucumbers, sesame seeds, and all of the best Japanese and Hawaiian fixings.
Poke Burrito lets you choose 3 sauces, unlimited vegetable toppings, and 3 proteins for no additional cost. That alone ups the value by 100%. Toppings include a crab salad, marinated salmon, marinated tuna, cooked shrimp, cooked chicken, and organic tofu.
📌 Ready to Taste the Best Food in Chicago? Save This List by Pinning This for Later! Hover over the image and click "Pin it!" 📌

Best Cheap & Deliciously Decadent Desserts in Chicago
Dessert destinations are real and they are worth a stop, no matter how busy you are. Skip any place that asks you to look at the dessert menu, they're not serious enough about sweets. You deserve to have a mouth-watering, show-stopping continuation of your culinary adventures.
Specialty dessert shops are everywhere in Chicago. Some places specialize in donuts, cupcakes, cake pops, bundt cakes, ice cream, gelato, macarons, churros, and cookies. Go crazy with the cravings, Chicago has an answer.
No such thing as too much pie or biscuits at Bang Bang Pie Shop [Credit]
Bang Bang Pie Shop
Must-Try Item: Vegan Maple Bourbon with maple bourbon custard, candied cocoa nibs, graham crust ($5)
Chicago is home to a fleet of pie, cupcake, and donut shops. Bang Bang manages to stand out by offering mouthwatering pie for $5 with many vegan options. Sure, plain ol' apple pie is great, but who doesn't love the sound of a pear ginger pie or blueberry lemon with poppyseed crumble? Bang Bang Pie offers up big personal pot pies for as low as $10 using farm-fresh ingredients in their scratch kitchen.  If you're in Logan Square or near the Ravenswood area, head over to this quaint pie shop.
Hoosier Momma Pie
Must-Try Item: Apple Cherry Pie ($8.50)
Hoosier Momma Pie is secretly powered by 1950's housewives who dominated the PTA bake-offs. This pie shop is super old-school decor and tableware, nostalgic would be an understatement.
The pies are enormous and ridiculously fresh. You can expect oatmeal pies, apple pies, chicken pot pies, and lemon meringue pies on their menu daily. Hoosier Momma uses fresh seasonal ingredients to bake their pies while keeping it traditional.
Note: Hoosier Momma is quite literally "half an address". Keep your eyes peeled on Chicago Avenue or you'll miss them.
Cold Brew and Coconut Cream Ice Cream [Credit]
Jeni's Splendid Ice Creams
Must-Try Item: Ice Cream Flight 3 Scoops ($6.50)
Wildberry Lavender. Brandied Banana Brulee. Cream and Sugar Coffee. Roasted peanut butter and strawberry. Churro.  These ice cream flavors will blast you into a different world.
Jeni's is founded on the concept of creating a quality, delicious ice cream that keeps people coming back together for that nostalgic feeling. Ice cream should be the main attraction, not an after-thought. The passion behind each scoop is evident with the friendly service and knowledgeable staff that can talk to you all about the ingredients, sourcing, and inspiration.
If you fall in love with Jeni's Splendid Ice Cream, you're in luck. Not only do they ship their pints nationwide, but they also have multiple stores scooping up in Atlanta, Washington D.C, and Los Angeles.
Recommended reading:
Dinkel's Bakery
Must-Try Item: Sour Cream Old Fashioned ($1.09)
Dinkel's Bakery is one of the last family-owned bakeries in Chicago. The bakery opened its doors in 1922. Dinkel's doesn't offer modern fancy pastry. Instead, they specialize in the baked goods you eat on a regular basis. Dinkel's makes a mean brownie, chewy gooey cookies, happy pies, and a damn good cinnamon twist. Warning: there are no small bites at Dinkel's – your eyes will be bigger than your stomach.
Chocolate and Peanut Butter Cupcake from Molly's Cupcakes [Credit]
Molly's Cupcakes
Best Cupcakes: Nutella and Peanut Butter Filled Cupcake ($3.75)
If you like grabbing a sweet stuffed cupcake and swinging on a swing set inside of a cafe, Molly's Cupcakes should be on your "to go" list. They promise to give unsupervised kids free puppies and fulfill every cake craving you could possibly have.  The lines are commonly out the door at Molly's, but thankfully they move quickly. Molly's Cupcakes specializes in stuffed cupcakes and features seasonal cupcakes including creme brulee and key lime pie.
Luckily for you, Molly's Cupcakes is open late! You can satisfy your sweet tooth as late as 10 PM or 12 AM on Fridays and Saturdays.
Macaron's from Vanille Patisserie  [Credit]
Vanille Patisserie 
Must-Try Macaron: Casis ($2.05)
If Paris was a pastry, it would be a macaron. It takes a lot of almond flour, powdered sugar, and finesse to create a macaron with no imperfections. Vanille Patisserie is classical in its flavors and technique making it feel like stepping back into France with each bite.
Vanille Patisserie is located near many Chicago Cheap Eats mentioned above such as Del Seoul, Molly's Cupcakes, and Lito's Empanadas. So splurge on a few macarons after chowing down in the area.
What is your favorite cheap eat in your city? Share the gems below in the comments!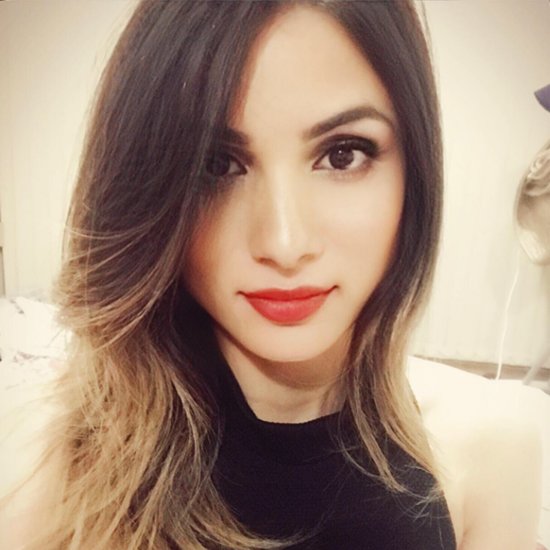 Hello, and welcome to Travel Crog, a site where I share my travel advice for your dream vacations. My name is Molly Martin, and I'm the founder and editor-in-chief of this site. I have a passion for travelling and exploring new destinations, and I want to inspire you to do the same. Six years ago, I left my job as an HR professional and embarked on a three-month trip around the world. It was an amazing experience that changed my life and perspective. Ever since then, I have been travelling as much as I can, and writing about the best things to do, see, and eat in every place I visit. Whether you're looking for a city break, a beach getaway, or a mountain adventure, I have something for you. Travel is not only fun, but also empowering and enriching. Join me on my journey and discover the world with Travel Crog. My motto is: "Life is short, travel more."